Maps
Online maps, GPS Navigation, Driving Directions, Local Search
news MapmyIndia launches Zx250, India's first Portable 3D Navigator MapmyIndia, the #1 seller of portable navigation devices in the Indian market, today launched Zx250, India's first portable 3D navigator which offers an augmented reality-like experience with full 3D landmarks ... about MapmyIndia is India's leader in premium quality digital map and data, GPS, location-based services (LBS), GIS and location-based business intelligence solutions. MapmyIndia pioneered digital mapping in India, and since 1995, through continuous field surveys and state-of-the-art mapping technology ...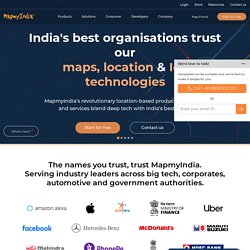 There are various definitions of South Asia, some including more countries than other. South Asia generally includes the nations of India, Nepal, Pakistan, Sri Lanka, Bangladesh, Bhutan and Maldives, and sometimes includes Afghanistan, Iran, Burma, and Tibet. The countries of South Asia are home to about 20 percent of the population of the entire world, making it the most populous geographic region as well as the most densely populated region in the world. Many of the major countries in South Asia have a shared history as once being part of the British Empire, including India, Pakistan, and Bangladesh.
South Asia Map, South Asia Political Map, Southeast Asia map
Austroasiatic Languages: Munda and Mon-Khmer
Tamil Nadu Maps Online
T his assignment is intended to provide a sense of the physical setting over which the history of South Asia has unfolded. It will give an appreciation of the topography, distances, cities, states, and political boundaries of the British raj, the princely states of India, and the nations of present-day South Asia. In this exercise, students are encouraged to use J. Schwartzberg (ed), A Historical Atlas of South Asia and Gordon Johnson (ed), A Cultural Atlas of India as well as other atlases and reference works.
HIST 217 Modern South Asia: Map Exercise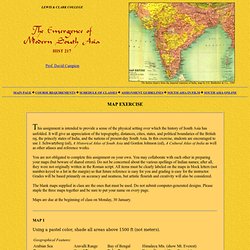 dh3
WORLD REGIONAL MAPS Maps of major world regions in brilliant color! (for GEOG 352 - World Regional Geography and GEOG 201 - Elements of Geography) Physiography Natural Vegetation The Fall of Rome and the Peopleing of Europe Language Religion Agriculture Industry Physiography Natural Vegetation Ethnolinguistics Agriculture Industry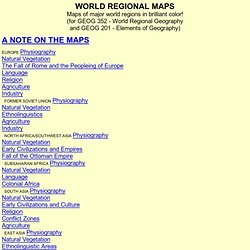 Maps and graphics for South Asia, page 1 - Maps and Graphics at UNEP/GRID-Arendal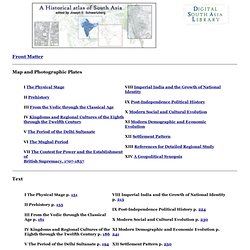 Front Matter Map and Photographic Plates Text
Digital South Asia Library_ Schwartzberg Atlas
Maps of India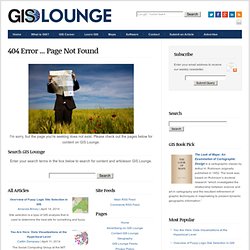 GIS Resources - India
404 Page not found Uh oh - you've "found" something that doesn't exist Free eBook About Online GIS