What a good idea
Home - StumbleUpon. Sign In We've moved.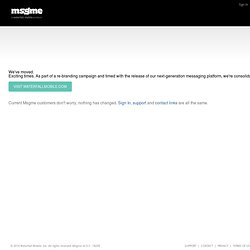 Exciting times.
Free programs
8 Tools to Help You Travel Forever and Live Rent Free. So you've decided to do it.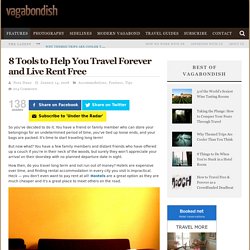 You have a friend or family member who can store your belongings for an undetermined period of time, you've tied up loose ends, and your bags are packed. It's time to start traveling long term! Simple Ideas That Are Borderline Genius (Part 13) - StumbleUpon. Glass door with a surprise - StumbleUpon. Glastonbury Orange Solar Tent. Fancy it Fancy it Add to list Share Loading...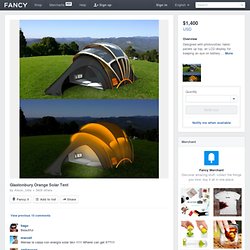 Garden, Porch, and Yard - StumbleUpon. How To Create A Simple Google Chrome App In Less Than 5 Minutes | Learn Out... If you take a look at Google's "Web Store" many Google Chrome apps listed there are basically just quick ways to access web-pages.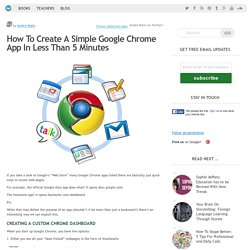 For example, the official Google Docs app does what? It opens docs.google.com. The Hootsuite app? It opens hootsuite.com/dashboard. 14 Cool And Unusual Aquariums. EmailEmail Do you live a stressful life, have high blood pressure and insomnia?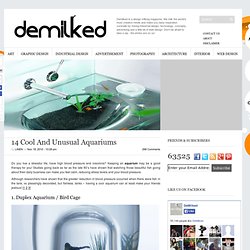 Keeping an aquarium may be a good therapy for you! Studies going back as far as the late 80's have shown that watching those beautiful fish going about their daily business can make you feel calm, reducing stress levels and your blood pressure. Although researchers have shown that the greater reduction in blood pressure occurred when there were fish in the tank, vs pleasingly decorated, but fishless, tanks – having a cool aquarium can at least make your friends jealous! [1 2 3] 12 Days of Christmas - Make Your Own Adornament | Bower Power. What the heck is an Adornament?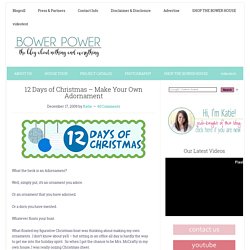 Well, simply put, it's an ornament you adore. Or an ornament that you have adorned. Or a dorn you have mented. Online | Top 10: Shelves And Shelving. I recall an infomercial a few years back for a little plastic triangle that stuck in a corner, between two walls, to make a small corner shelf.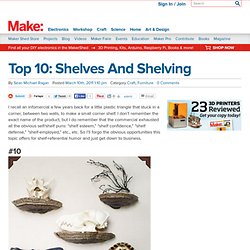 I don't remember the exact name of the product, but I do remember that the commercial exhausted all the obvious self/shelf puns: "shelf esteem," "shelf confidence," "shelf defense," "shelf-employed," etc., etc. So I'll forgo the obvious opportunities this topic offers for shelf-referential humor and just get down to business. TetraBox Light by Ed Chew & Yanko Design. Liquid to Light Designer Ed Chew takes a green step in the right direction with the TetraBox lamp, a light object made from discarded drink packets that would have otherwise ended up in landfills already packed to the brim.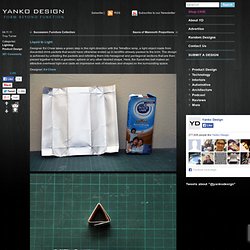 The design is achieved by unfolding the packets and refolding them into hexagonal and pentagonal sections that are then pieced together to form a geodesic sphere or any other desired shape. Here, the Epcot-like ball makes an attractive overhead light and casts an impressive web of shadows and shapes on the surrounding space. Jim &Diannes Completely Unique Aquaria. I built my first MacQuarium in June, 1995.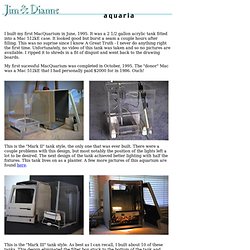 It was a 2 1/2 gallon acrylic tank fitted into a Mac 512kE case. It looked good but burst a seam a couple hours after filling. A man bought 12,150 pudding cups in one weekend so he could rack up enough... For once, a fun story in a chain email is actually true!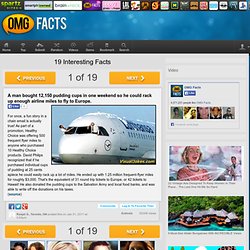 As part of a promotion, Healthy Choice was offering 500 frequent flyer miles to anyone who purchased 10 Healthy Choice products. David Philips recognized that if he purchased individual cups of pudding at 25 cents apiece he could easily rack up a lot of miles. He ended up with 1.25 million frequent-flyer miles for roughly $3,000. That's the equivalent of 31 round trip tickets to Europe, or 42 tickets to Hawaii! He also donated the pudding cups to the Salvation Army and local food banks, and was able to write off the donations on his taxes.
---