Commentary
EconomPic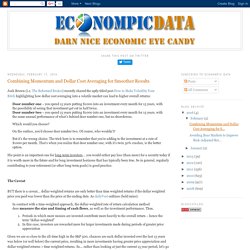 Early last week, Barry Ritholtz outlined what he believed were the top ten most common investor errors: Here is my short list:1. High Fees Are A Drag on Returns2. Mutual Fund Are Inferior to ETFs3.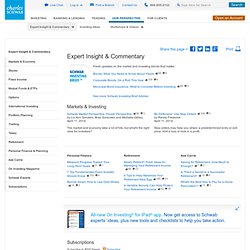 Be Defensive: Use Stop Orders1084by Randy FrederickApril 11, 2014 Stop orders may help you obtain a predetermined entry or exit price, limit a loss or lock in a profit. All-new On Investing® for iPad® app. Now get access to Schwab experts' ideas, plus new tools and checklists to help you take action.
Charles Schwab
American Century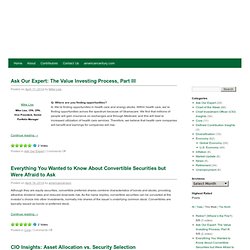 Ask Our Expert: The Value Investing Process, Part III Mike Liss, CFA, CPA, Vice President, Senior Portfolio Manager Q: Where are you finding opportunities?A: We're finding opportunities in health care and energy stocks. Within health care, we're finding opportunities across the spectrum because of Obamacare. We find that millions of people will gain insurance on exchanges and through Medicaid, and this will lead to increased utilization of health care services.
PIMCO
J.P. Morgan Funds - Market Insights Highlights