Tools
Online collaborative working tools The Portable App Directory™ and Portable App Marketplace™ list free open source software and freeware portable apps. As always, the PortableApps.com Platform, menu, backup utility, launchers, installer, format and other utilities are open source and free! Over 300 Apps: All 100% Free, Legal and Portableall installed for you and automatically updated in the PortableApps.com Platform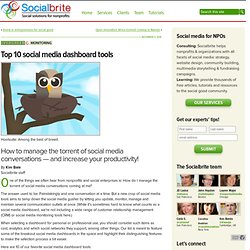 Hootsuite: Among the best of breed. How to manage the torrent of social media conversations — and increase your productivity! By Kim Bale Socialbrite staff One of the things we often hear from nonprofits and social enterprises is: How do I manage the torrent of social media conversations coming at me? The answer used to be: Painstakingly and one conversation at a time.
Info: Mission and Vision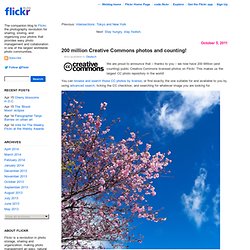 Also available in: Deutsch We are proud to announce that – thanks to you – we now have 200 Million (and counting) public Creative Commons licensed photos on Flickr. This makes us the largest CC photo repository in the world! You can browse and search those CC photos by license, or find exactly the one suitable for and available to you by using advanced search, ticking the CC checkbox, and searching for whatever image you are looking for. If you would like to take part in CC and provide your photography under a less restrictive license than "All Rights Reserved", familiarize yourself with Creative Commons, and apply a CC license to you photos, by either changing your default license upload setting or an individual photo's license under "Owner settings" on any of your photo pages.
200 million Creative Commons photos and counting
TLabs Showcase on travel startups featuring US-based WeVideo, an online video editing platform for travellers.
WeVideo brings video editing online for travellers