Places
EL MOLINO. UN SIGLO DE HISTORIA, DE LLUÍS PERMANYER. Women who travel for sex: Sun, sea and gigolos - Home News, UK. But this holiday romance is not all it seems.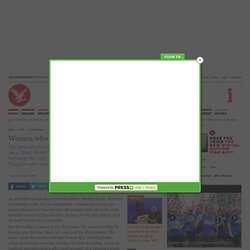 The woman is white, in her late 50s; the man, black, 18 - and paid for his attentions. The scene - from the controversial new French film, Heading South, which opened this weekend, starring Charlotte Rampling, makes us confront uncomfortable truths about sexuality in a globalised world, and the legacy of colonialism. In the film, an intelligent, provocative take on sex tourism in the late-1970s, Rampling plays Ellen, an American professor, who spends every summer at a private resort in Haiti, where beautiful, muscled black boys are available to the female clientele, mostly affluent single women in their forties, who despair of finding mates through more conventional means. Cuba: Discovering Its People and Culture. Experience Cuban culture the most authentic way possible—through its people.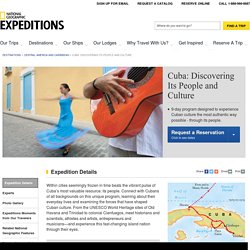 On this unique and inspiring program, get acquainted with Cubans in diverse settings, from Old Havana to colonial Cienfuegos. Engage the local people directly in discussions about their lives and work, culture and traditions. Meet with Cuban historians, teachers, students, artists, naturalists, and others, and experience this fast-changing island nation through their eyes. Trip Highlights. Real England - The Battle Against The Bland. PATAGONIA.
Barcelona
England In Particular. Taste faversham - join us in our quest for the TASTE OF REAL FOOD! Tastefaversham approved links Oxfam: An Evening of Food and Friends Prince of India Restaurant, Preston Street, FavershamOxfam Faversham fundraiser in aid of Oxfam projects in Bangladesh.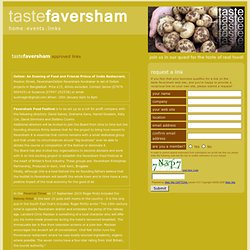 Price £15, drinks excluded. Press Office - Village SOS press pack: BBC Learning campaign.
---