Interesting
30 Things to Stop Doing to Yourself - StumbleUpon. Post written by: Marc Chernoff Email When you stop chasing the wrong things you give the right things a chance to catch you.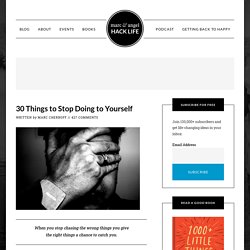 Sony Nextep Computer Concept for 2020 by Hiromi Kiriki & Yanko Design - StumbleUpon. In 2020 We Can Wear Sony Computers On Our Wrist Our present need for internet connectivity is so profound that secondary devices like the Nextep Computer are bound to happen.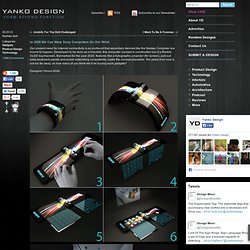 Developed to be worn as a bracelet, this computer concept is constructed out of a flexible OLED touchscreen. Earmarked for the year 2020, features like a holographic projector (for screen), pull-out extra keyboard panels and social networking compatibility, make the concept plausible. Portraits of Dogs as They Shake Off Water - StumbleUpon. Media & Ultimate Garages - StumbleUpon. Atmospheric - StumbleUpon. Improve Your Google Search Skills [Infographic] - How-To Geek - StumbleUpon.
Don't limit yourself to just plugging in simple search terms to Google; check out this infographic and learn a search string search or two.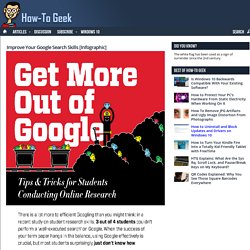 You don't need to limit yourself to searching just for simple strings; Google supports all manner of handy search tricks. If you want to search just HowToGeek.com's archive of XBMC articles, for example, you can plug in site:howtogeek.com XBMC to search our site. Get More Out of Google [HackCollege via Mashable] 25 clever ideas to make life easier - StumbleUpon. Via: amy-newnostalgia.blogspot.com Why didn't I think of that?!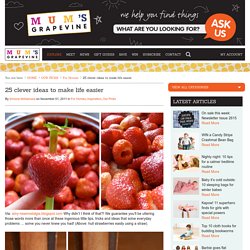 We guarantee you'll be uttering those words more than once at these ingenious little tips, tricks and ideas that solve everyday problems … some you never knew you had! (Above: hull strawberries easily using a straw).
---