Internet resources
Examples: Entering austen, jane in the Author field finds books by Jane Austen. Entering Baum in the Author field and and oz in the Title field finds L. Frank Baum's Oz books.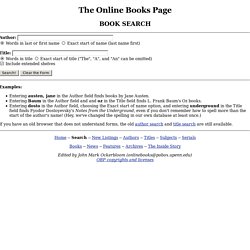 Google Earth 5 - Historical Imagery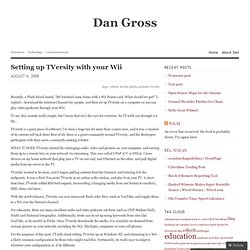 Setting up TVersity with your Wii « Dan Gross
Recently, a Plurk friend stated, "My husband came home with a Wii Points card. What should we get?" I replied – download the Internet Channel for 500pts, and then set up TVersity on a computer so you can play video/podcasts through your Wii! To me, this sounds really simple, but I know that isn't the case for everyone.
Delicious.com - Discover Yourself!
The Official Windows 7 Repository
getting things done gtd software task manager and to-do list for project management and time tracking. Now on Apple iPhone and Mobile Phone!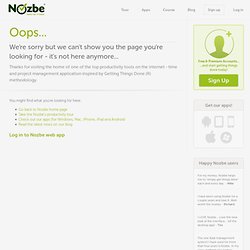 Thanks for visiting the home of one of the top productivity tools on the Internet - time and project management application inspired by Getting Things Done (R) methodology. You might find what you're looking for here: Log in to Nozbe web app Free & Premium Accounts... ...and start getting things done today!
Documents - Windows Live
Top 10 Comedy Movies & TV shows as per IMDB
How to Use SkyDrive's 25 GB as a Mapped Drive for Easy Access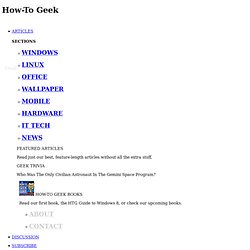 SkyDrive is an online storage system included in Windows Live, which gives you 25 GB of space that you can sync to your desktop. Here's how to connect it to your Windows 7 computer as a mapped drive. First of all, you need to go to http://skydrive.live.com and use your Windows Live account (the same you use to access Hotmail, Messenger, Windows Live Mail or MSN) to log in and create the folders you want to use by using the New menu. You can create private and shared folders and customize the access for every one of them. After your have created your folders, you will need to link your computer to your online ID so it can access them without asking for credentials every time.