Inspirationen
60 geniale Social Media Buttons und Icons (Free) | Onlinelupe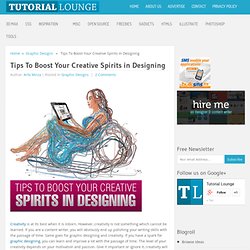 Arfa Mirza Posted on 03. Dec, 2010 | Comment in! Creativity is at its best when it is inborn. However, creativity is not something which cannot be learned. If you are a content writer, you will obviously end up polishing your writing skills with the passage of time. Same goes for graphic designing and creativity.
Tips To Boost Your Creative Spirits in Designing
There is a bit of a conundrum going on in the creative professional community. The problem? The Internet is seemingly cheapening the efforts of high-profile designers, programmers, and other similar jobs on the Web. It's a global issue, and it is likely only to get worse!
The Price of Creativity: How Designers are Being Cheapened By the Internet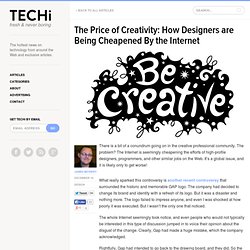 WHITEvoid interactive art and design
70 Awesomely Creative Flyer Designs for Inspiration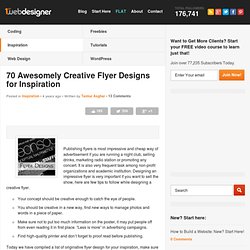 Publishing flyers is most impressive and cheap way of advertisement if you are running a night club, selling drinks, marketing radio station or promoting any concert. It is also very frequent task among non-profit organizations and academic institution. Designing an impressive flyer is very important if you want to sell the show, here are few tips to follow while designing a creative flyer. Your concept should be creative enough to catch the eye of people. You should be creative in a new way, find new ways to manage photos and words in a piece of paper. Make sure not to put too much information on the poster, it may put people off from even reading it in first place.
40 Cool and Creative Ambigram Designs
Have you ever seen a word and read the same word upside down? This is one form of an ambigram . An ambigram (from Latin: ambi both + gram = letter ) is a word or words that can be read in more than one direction, where the word reads the same when upside down or turn over to form an entirely new word. The term "ambigram" was first used to mean "ambiguous anagram" by Judith E.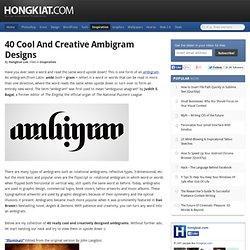 If you're like me, you graduated from art school and had dreams of working as an art director at a small agency. You envisioned having your own office on the top floor of a loft with 30-foot ceilings. Designers would play ping-pong below; people were allowed to drink beer at work; and brilliant ideas would flow effortlessly from your mind into multi-million-dollar campaigns for clients like Nike and Coca-Cola. In fact, you got a job at a large corporation and were shown to a desk in a sea of light-gray fabric-covered cubicles. Instead of 30-foot ceilings, you have surprisingly low ceilings, covered with a substance that you could swear is asbestos. You were given a 90-page handbook on how to create drop-shadows and sent off to populate templates for product brochures.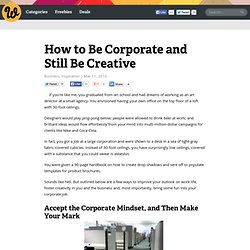 How to Be Corporate and Still Be Creative