Role Play
Roleplayer Guild - Forum Roleplaying Games
Categories: Arts & Fiction Internet Play Live Action Systems News & Access. People & Places Resources Software
Internet_Play/Virtual_Table_Tops at Effie's Great Wyrm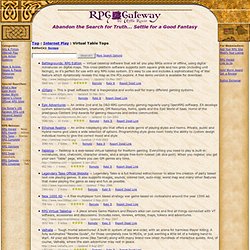 Aelyria
undefined Arky sez IE users can ctrl-a to select all text, ctrl-c to copy it to clipboard, open word or wordpad, and hit ctrl-v to paste it, then save to disk.
Uncle Figgy's Guide to Roleplaying for Non Role Players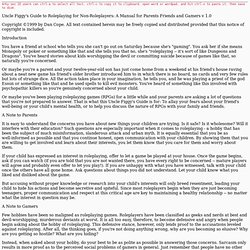 The Writer's Mary Sue Test
Start Here! The Pathfinder Roleplaying Game Reference Document is now available on mobile devices! To get started and navigate the PRD, click the "Navigation" button above.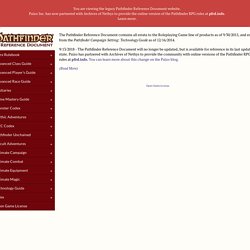 The Complete Beginner's Guide to Roleplaying
Alignment Alignment is usually used in Dungeons and Dragons and other related games, so it isn't of much relevance to Gods and Heroes.
Jacques Le Goff,Intelektualci u Srednjem Vijeku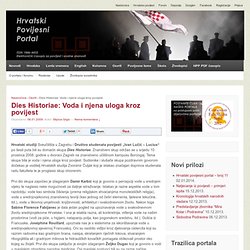 Dies Historiae: Voda i njena uloga kroz povijest | Hrvatski povijesni portal (v5)
Hrvatski studiji Sveučilišta u Zagrebu i Društvo studenata povijesti "Ivan Lučić – Lucius" po šesti puta bili su domaćin skupa Dies Historiae . Znanstveni skup održao se u srijedu 10. prosinca 2008. godine u dvorani Zagreb na znanstveno učilišnom kampusu Borongaj. Tema skupa bila je voda i njena uloga kroz povijest.
BH portal za istraživanje porijekla porodica
Rodoslov je obiteljsko / porodično stablo koje pokazuje povijest obiteljske loze, sastavljeno od imena i prezimena osoba te datuma rođenja, vjenčanja i smrti.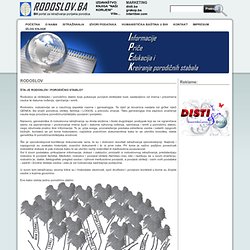 Pribislav Vukotić
Pribislav Vukotić ( 1440 - 1475 ) je knez Foče, trgovac , komornik i diplomata hercega Stjepana Vukčića Kosače i njegovih sinova. Nosio je titulu počtenog viteza koju je imao mali broj Bosanaca . Pribislav Vukotić potječe iz Foče .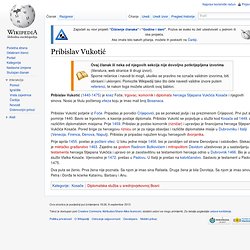 Kategorija:Društvo srednjovjekovne Bosne
Bosna, Kratka Istorija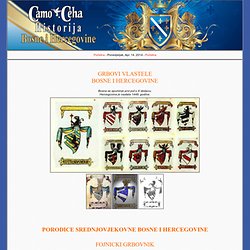 ::: GRBOVI VLASTELE BOSNE I HERCEGOVINE - FOJNICKI GRBOVNIK:::
KRATKI DODACI TEKSTOVA OPISA PORODICA Vukotic . Dokazan je znacaj porodica Hebiba i Vukotica iz Cernice od kojih i danasnji potomci mogu biti ponosni na svoje pretke.
BAROKNÍ ZÁMEK DĚTENICE