Lessons
Guitarz Forever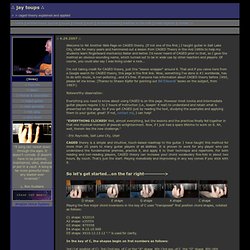 Welcome to Yet Another Web Page on CAGED theory. (If not one of the first.) I taught guitar in Salt Lake City, Utah for many years and hammered out a lesson from CAGED Theory in the mid 1980s to help my students learn fingerboard mechanics faster and better.
CAGED Guitar
6 Basic Major Scale Sequences / Melodic Patterns
Photo by Gideon When I first learned to play sequences I didn't know what all the fuzz was about. Why was it so important to learn all these "sequences" or as some prefer to call them "melodic patterns"?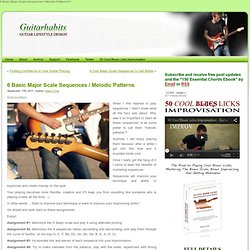 Music Theory for the Challenged from FolkBlues.Com
Geeks Note: If you have not studied the previous lessons in this series, please do so BEFORE you study this lesson.
Welcome to Free and Easy Guitar - Music Theory: Circle of 5ths
Guitar Warm-up - Short Exercises to Start Your Guitar Practice
Guitar Chops - Improve Your Guitar Technique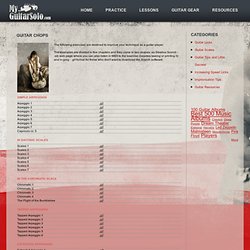 The following exercises are destined to improve your technique as a guitar player.
Tuck &Patti: Pick &Fingerstyle Techniques
[Note to the reader: Eventually I hope to offer illustrations or video clips to exemplify the various technical details I describe here, but I don't have that ability yet. Meanwhile I have tried to be as clear as possible using words to describe hand positions.] 1.1 Pick technique: Ways to hold the pick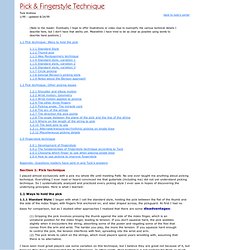 Welcome to our main guitar lesson list page, where you'll find all of our video guitar lessons.
Easy Guitar Songs, Video Lessons | The Guitar Lesson.com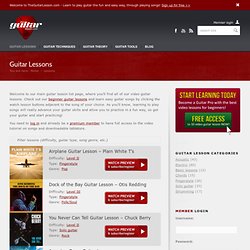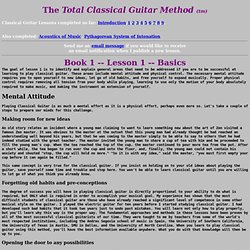 Send me an email message if you would like to receive an email notification when I publish a new lesson. Book 1 -- Lesson 1 -- Basics
The Total Classical Guitar Method (tm) Lesson 1-Basics
The Staff, Clefs, and Ledger Lines
Photo by John W. Tuggle If I have to name two things that took my guitar playing to the next level I would say music theory and memorizing the fingerboard. It made me understand the big picture. Combining music theory (understanding scales, modes, chord structure, improvising over chord progressions, etc, etc.) and knowing all the notes on the fingerboard will open up a whole new world.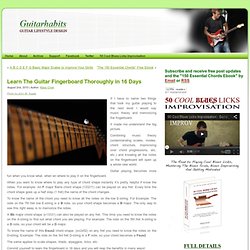 Free online guitar lessons with guitarist/composer StoneDragon
learn to play guitar faster. Tips, tools and lessons to help you learn faster
Welcome to Neal's Intervallic studies for the guitar.