C / C++
This article has been written with the needs of the developer in mind. We have put together a set of guidelines that have served us well as developers and consultants over the years, and we offer these as suggestions that may help you in your job. You may not agree with all of them but our hope is you would like some of them and use them in your programming or porting projects. Use a source code style that makes the code readable and consistent. Unless you have a group code style or a style of your own, you could use a style similar to the Kernighan and Ritchie style used by a vast majority of C programmers. Taken to an extreme, however, it's possible to end up with something like this: --Dishonorable mention, Obfuscated C Code Contest, 1984.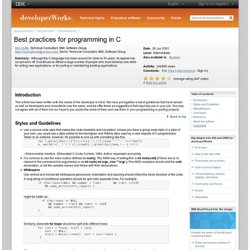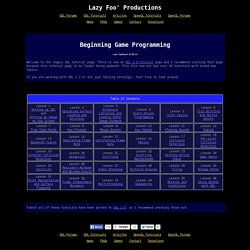 Last Updated 12/21/12 These tutorials were made to help programmers start out in game programming. I tried to keep them as simple and to the point as possible. They are a perpetual work in progress, and will be improved over time. They use C++ as the programming language because it is considered the game industry's standard.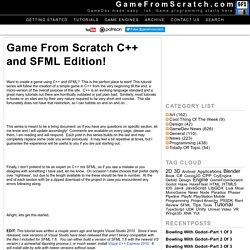 Want to create a game using C++ and SFML? This is the perfect place to start! This tutorial series will follow the creation of a simple game in C++ from the very beginning till the end, a micro-version of the overall purpose of this site. C++ is an evolving language standard and a great many tutorials out there are horrifically outdated or just plain bad. Similarly, most tutorials in books or on sites are by their very nature required to be very short and concise.
C++ Billiards Game
Programming - Games - OpenGL C++