Node.JS
Get flash to fully experience Pearltrees
This event information is for the hCalendar event microformat. London Node.js User Group September Meetup 2011-09-28 The first meeting of the London Node.js User Group, hosted by Forward Internet group in Camden, it's people who use node.js for fun or profit.
Table of Contents, MEAP Chapters & Resources
Two weeks ago, Yahoo! hosted a BayJax meetup dedicated to NodeJS (since the meetup coincided with Cinco de Mayo, we named it 'Cinco de Node').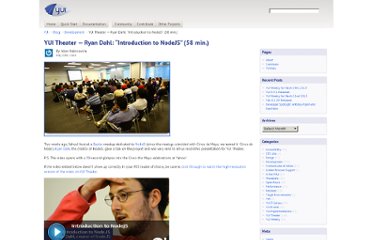 Executing JavaScript You can access this module with: var vm = require ( 'vm' );