Other Writers Places
Terry Pratchett - UK Website : News Archive
Welcome
Stranger Than Fiction
My Writing Life
Trollop with a Laptop
THE SKINNER
TanithLee.com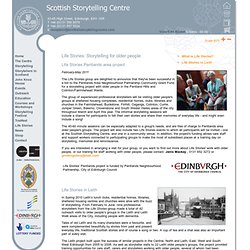 In Spring 2010 Leith's lunch clubs, residential homes, libraries, sheltered housing centres and churches were alive with the buzz of storytelling. From February to June, nine professional storytellers from the Life Stories group made a total of 42 outreach visits to older people's groups in the Leith and Leith Walk areas of the City, including people with dementia. Tales of old Leith and its many characters were a favourite, and were complemented beautifully by stories from past and present everyday life, traditional Scottish stories and of course a song or two.
The Scottish Storytelling Centre // Storytellers
Arts: Writers Resources: Software
Simon Puttock, author... - home
Claire Wingfield Editor and Literary Consultant-Need A Fresh Eye?
Paraig MacNeil is a Highland tradition bearer who tells stories mostly in English/Scots but can also tell in Gaelic or a mixture of all.
Paraig MacNeil: Traditional Highland Storyteller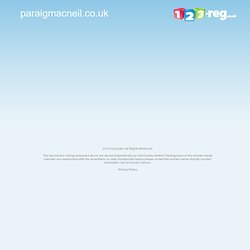 Kirsty Logan // Writer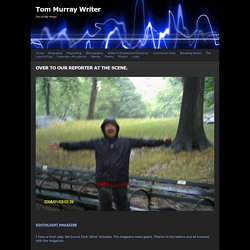 Tour finished 15th October, good reviews in The Times and The Scotsman.
Tom Murray Writer | Out of My Head
Alison Tyler
Fraser Ross Associates - Submissions
Iain [M] Banks
The Banksoniain
Anais Nin
Rachel Kramer Bussel
Clean Sheets Erotica Magazine
The Lo Down: The Bell Jar
"Are your breasts real?"
Secrets of a Sex Writer: "Are Your Breasts Real?" and Other Questions Not to Ask a Sex Writer « Sexu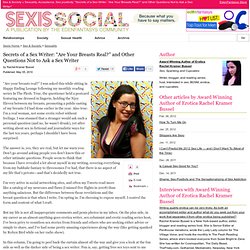 Rachel Kramer Bussel - Home
Edwin Morgan Archive at the Scottish Poetry Library
Brilliant international online literary journal based in Canada which has been featuring quality writing, interviews and reviews since 1999.
Official website of writer, Laura Hird