Disney
DisneyOnline.dk - DKs største uofficielle Disney-side.
Happy New Year! It's officially 2014 at Disneyland Paris and we've got the perfect reason to celebrate. This is the year Walt Disney Studios Park welcomes a brand new, world-exclusive dark ride, Ratatouille: L'Aventure Totalement Toquée de Rémy, and today is the day — midnight precisely — our embargo is lifted on a new official press release for this eagerly-awaited attraction.
DLRP Today - What's New, What's Next at Disneyland Paris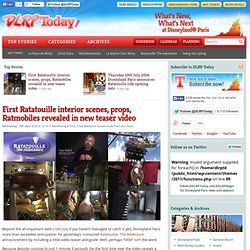 Wow. I almost can't believe this is my last post on this site. Feels a little unreal and kind of sad. My first (clunky) post, back in November 2007, was short so I will try to keep this one as short as possible too. As I wrote in December, I have absolutely loved every minute of my blogging experience here, first when this was The Pixar Blog, and for the past couple of years as Big Screen Animation.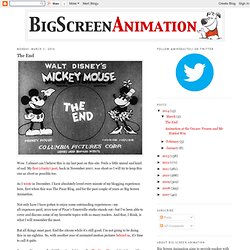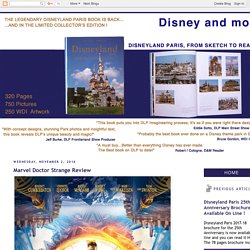 disneyandmore.blogspot
Here we go for a new Disneyland Paris update and this time you'll discover the awaited new "Swing into Spring" festival thanks to Max Fan, D&M contributor and DLPWelcome webmaster. This spring season festival is really a good idea, as you will see it brings more magic and beauty to the park, just when the high season begins and i'm sure the guests will love the beautiful topiaries elements here and there in the park. But first, let's stop at the Disneyland hotel with its facade currently being cleaned with high-pressure water so everything will look nice for the season opening. At Main Street Station the new flowers for "Swing into Spring" are almost finished to be installed. Let's move on Town Square where guests can see the first topiaries, here with Mary Poppins and Bert as well as kids "running" with kites.
Blue Sky Disney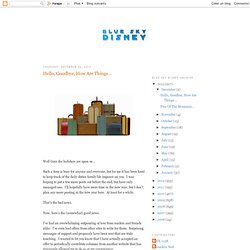 Famed Archaeologist freed from unknown red tape... Been keeping an eye on things even though I haven't posted lately. I said I'd try to do a few posts before Blue Sky goes quite for a while. This story is enough to make my fingers reach for the keyboard. I'm sure you've heard the news, and if you haven't why are you reading this? When The Walt Disney Company bought Lucasfilm last year, it was primarily for the Star Wars franchise.