Healthy Eating Tips
Lentil Sprouts - How To. My orchids are dark speckled and bruised from the cold.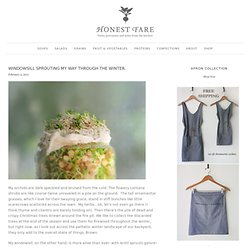 The flowery Lantana shrubs are like coarse twine unraveled in a pile on the ground. The tall ornamental grasses, which I love for their swaying grace, stand in stiff bunches like little scarecrows scattered across the lawn. Power Food Combos. The Oscar winning visionary filmmaker opened up during a Reddit AMA on Saturday afternoon.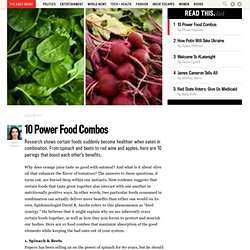 James Cameron, the acclaimed filmmaker behind sci-fi classics like Terminator, Aliens, and Terminator 2, as well as the blockbuster behemoths Titanic and Avatar, participated in a surprisingly candid Reddit AMA on Saturday afternoon. The self-proclaimed "king of the world" was online promoting Years of Living Dangerously, a 9-part documentary series about the filmmaking styles of top directors, which will premiere on Sunday, April 13 on Showtime. 12 Super Cheap, Super Nutritious Foods You Should Be Eating.
EmailEmail Ramen noodles and store brand bologna are dirt cheap but not only are they unhealthy, the flavor is torture to most people's taste buds.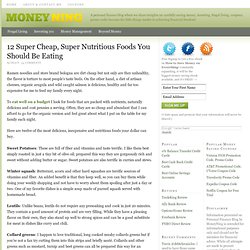 On the other hand, a diet of artisan cheeses, organic arugula and wild caught salmon is delicious, healthy and far too expensive for me to feed my family every night. To eat well on a budget I look for foods that are packed with nutrients, naturally delicious and cost pennies a serving. Often, they are so cheap and abundant that I can afford to go for the organic version and feel great about what I put on the table for my family each night.
---