BPM
BPM-EAI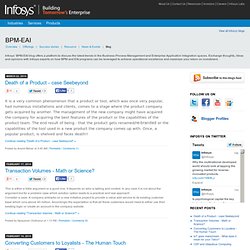 Below is my take on various aspects of end-to-end BPM solution development in IBM BPM vs PEGA PRPC. My observations are primarily centered around ground realities in terms of industry adoption. The strengths indicated below are relative to each other. Sections of the blog meant for Business Leaders and Decision makers - [TTM and TCO for the solution], [Market presence, Sustainability and Delivery risk], Future trends Sections of the blog meant for Architects and Techies - Tool features [Inception/Elaboration/Construction/Transition]
Facebook Pinterest BarraPunto BlinkList blogmarks connotea Current Delicious Digg Diigo DZone eKudos Fark FriendFeed Google GooglePlus Gwar HackerNews Haohao HealthRanker Hemidemi Hyves Kirtsy LaTafanera LinkArena LinkaGoGo LinkedIn Linkter Meneame MisterWong Mixx muti MyShare MySpace Netvibes NewsVine Netvouz NuJIJ Posterous PDF Print Ratimarks Reddit Scoopeo Segnalo Slashdot Sphinn StumbleUpon Technorati ThisNext Tumblr Twitter Upnews Vkontakte Wykop Xerpi Yigg Yahoo SheToldMe Diggita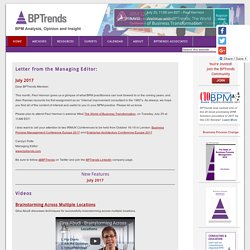 A successful process improvement software application implementation involves several different areas of your organization beginning with IT and process related functions and personnel (Enterprise Architects, IT & Business Analysts, etc.) and ultimately rolled out into departments/operations (customer service, back office, call/contact centers, etc) where multiple users and existing ERP and/or legacy systems can realize the greatest benefits. OpenSpan's process improvement software solutions have been specifically developed to achieve benefits for the end user including: increased productivity and user satisfaction; reduced training time for new users; and, decreased opportunities for fraud. Process Improvement Software Solutions Process improvement software solutions ensure that a company's business units, users and systems are all achieving their maximum productivity potential allowing them to combine to reach unchartered goals in terms of revenues, productivity and customer service.
OpenSpan - Home Page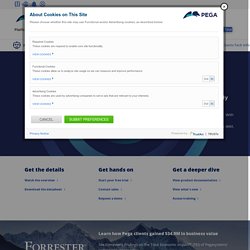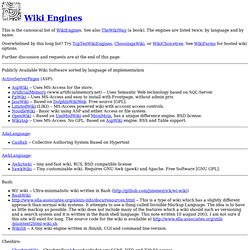 This is the canonical list of WikiEngines. See also TheWikiWay (a book). The engines are listed twice, by language and by name.
Business Analytics/Business Intelligence information, news and tips - SearchBusinessAnalytics.com
Main Page - Process Wiki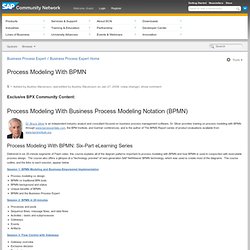 Business Process Expert - Process Modeling With BPMN
Exclusive BPX Community Content: Dr. Bruce Silver is an independent industry analyst and consultant focused on business process management software. Dr.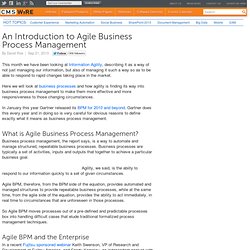 This month we have been looking at Information Agility, describing it as a way of not just managing our information, but also of managing it such a way so as to be able to respond to rapid changes taking place in the market. Here we will look at business processes and how agility is finding its way into business process management to make them more effective and more responsiveness to those changing circumstances. In January this year Gartner released its BPM for 2010 and beyond.
An Introduction to Agile Business Process Management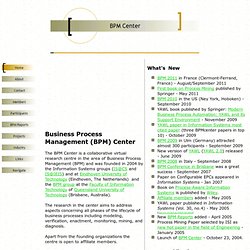 BPM Center
Business Process Management (BPM) Center The BPM Center is a collaborative virtual research centre in the area of Business Process Management (BPM) and was founded in 2004 by the Information Systems groups (IS@CS and IS@IEIS) and at Eindhoven University of Technology (Eindhoven, The Netherlands) and the BPM group at the Faculty of Information Technology of Queensland University of Technology (Brisbane, Australia). The research in the center aims to address aspects concerning all phases of the lifecycle of business processes including modeling, verification, enactment, monitoring, mining, and diagnosis. Apart from the founding organizations the centre is open to affiliate members.
The Benefits of Collaborative BPM | Interviews
Ann All spoke with Sandy Kemsley, an independent analyst and systems architect specializing in business process management, Enterprise 2.0, enterprise architecture and business intelligence. She heads up Kemsley Design Ltd., performing BPM engagements across North America and working as an analyst with BPM vendors. She also blogs about BPM and enterprise architecture at Column 2. Earlier this month she gave a presentation on BPM and social networking at the Software 2010 conference held by the Norwegian Computing Society in Oslo. All: Why are companies interested in BPM solutions with collaborative elements?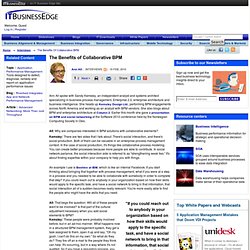 Enabling BPM Through Technology
4. Download eBooks and Papers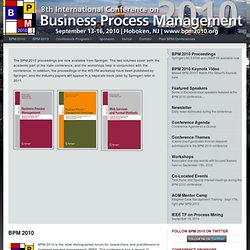 BPM 2010 is the most distinguished forum for researchers and practitioners in business process management (BPM). The conference has a record of attracting innovative research of highest quality related to all aspects of business process management including theory, frameworks, methods, techniques, architectures, and empirical findings. With an acceptance rate of just 14% it is one of the most selective conferences, offering high quality content for participants from all backgrounds. BPM 2010 is offering an exciting program with a great mix of research papers, industry case studies and education reports. In addition, the conference features a dedicated demo track that showcases state-of-the-art and leading edge BPM technology and research prototypes, keynotes by renowned industry and research representatives, fireside chats with BPM luminaries and tutorials by industry experts. Read more…
BPM 2010 | 8th International Conference on Business Process Management
The submission deadline for all BPM 2010 events has passed. Please consider submitting your work to the 2011 BPM Conference in Clermont Ferrand. BPM2010 Call for Demos (PDF)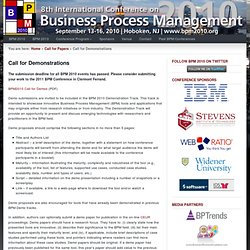 BPM 2010 | Call for Demonstrations
PRINT EDITION: Buy now DIGITAL EDITION: Download now (available at 50% discount, use code GOV50 on checkout) Full Overview and Table of Contents here (PDF file) with comprehensive abstracts of each chapter. The question, "How can governments manage change organizationally and be agile operationally?" is answered in this special spotlight on BPM in Government worldwide with specific emphasis on the USA government where agencies, armed forces, states and cities are facing almost insurmountable challenges. This is a book for business people who just want to understand the how and why of process automation and integration in simple non-jargon terms.
BPM Handbook
What is Business Process Management (BPM)?
BPM is a way of looking at and then controlling the processes that are present in an organization. It is an effective methodology to use in times of crisis to make certain that the processes are efficient and effective, as this will result in a better and more cost efficient organization. What is Business Process Management (BPM)? BPM should not be a onetime exercise. It should involve a continuous evaluation of the processes and include taking actions to improve the total flow of processes. The steps that can be recognized in BPM are:
Community Network Blogs
Introduction I've titled this a garage sale (or yard sale as my US colleagues would say) as it's a real mixed bag of topics that are related in some way that I want to sell (I mean discuss but it ruins my analogy). It's pretty broad in terms of covering business process, methodologies, SOA and development, but if you are BPX'er with some technical savvy or a Solution Architect (Functional or Technical) then please read-on as I'd love to nail this with a decent discussion and potential future follow-up in another blog.
ActiveVOS is a service oriented process automation platform specifically designed to address the needs of the members of IT project teams – architects, developers and project managers. In ActiveVOS, you can quickly create BPMN2.0 compliant process models that seamlessly integrate people, processes and systems, increasing the efficiency and visibility of your business. When deployed, ActiveVOS executes BPMN models directly on a high-performance BPEL engine that runs on any standards-based Java Enterprise Edition server, including Oracle® Web Logic Server®, IBM® WebSphere® Application Server, JBoss® Application Server or Apache Tomcat. ActiveVOS offers complete compatibility and rigorous support for open standards, enabling process automation to become a generalized service across the enterprise. In this way, process applications never become an "island" of processing. For more detailed information about ActiveVOS, please refer to the sections below.
BPM - Business Process Management Software | Business Process Ma
UN/CEFACT Modeling Methodology (UMM) Development Site - Modeling
Book Chapter