Rmarda
Ruchika
It's only words
Math. Create Professional Resume | 15 Free Online Tools. CV stands for 'Curriculum vitae,' which is Latin for 'Courses if life'.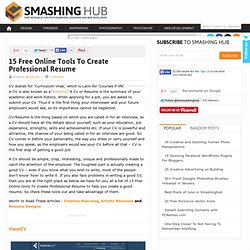 A CV is also known as a 'Resume.' A Cv or Resume is the summary of your academic and work history. When applying for a job, you are asked to submit your CV. Thus it is the first thing your interviewer and your future employers would see, so its importance cannot be neglected.
Music. Ds. Big. Taxes. Training and League - Massachusetts Table Tennis and Badminton Club. MATTBC 2013 Table Tennis Leagues are USATT Individual League for players of all skill levels.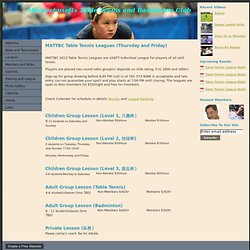 Players are placed into round robin group(s) depends on USA rating, 0 to 1600 and 1600+. Sign-up for group drawing before 6:45 PM (call in at 781-373-9086 is acceptable and late entry can not guarantee your spot) and play starts at 7:00 PM until closing. The leagues are open to Non-members for $10/night and free for members. Check Calendar for schedule in details Results and League Ranking.
To study. St | Share what you know. Man. Interesting. Bit. Java. Online lectures. Visa. Util_software. Health. Ebooks. Must_checkout_websites. Utilities. Web_development.
---