Music
Youtube
Jazz. Rap. Songza - The music search engine & internet jukebox. Listen. Now. Lil Wayne - Right Above It feat. Drake (Lyrics) Riding dirty | Charlotte | Music | Features. Every artist projects a persona, a mask that hides his true self.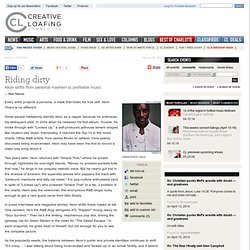 Akon Thiam is no different. Some people mistakenly identify Akon as a rapper because he embraces his delinquent past. In 2004 when he released his first album, Trouble, he broke through with "Locked Up," a self-produced jailhouse lament shaped like modern-day blues. Improbably, it reached the Top 10 in the music charts. Top 10 Dubstep songs IMO - RaveLinks. Yolanda Be Cool Dcup - We No Speak Americano - Original Mix. Search audio | Soundsnap. EDWARD SHARPE & THE MAGNETIC ZEROS on MySpace Music - Free Streaming MP3s, Pictures & Music Downloads.
Each Tear (Italian Version) Travis Barker Remix "Forever" Drake Kanye Lil Wayne Eminem. Joe Budden - In My Sleep - Free MP3 Stream on IMEEM Music. Fall 2010 Club Hits | Playlist | VEVO. JohnlegendVEVO's Channel. Nicki Minaj – Pink Friday 2010 LISTEN ALBUM STREAM ONLINE. Teenage Dream(with me) Top Blogs Music - Blog ranking - Wikio. Kanye West feat. Jay-Z & Swizz Beatz – Power (Remix) [CDQ]
Basshunter - All I Ever Wanted (OFFICIAL VIDEO) You Dont Know Me (featuring Regina Spektor) Video by Ben Folds - MySpace Video. MavMusic - Welcome.
---