Gadgets
"Indestructible!" The Lifeproof is a water-proof, shock-proof, snow-proof and dirt-proof case. It protects against every-day hazards, it is designed to Military specifications and has a full IP-68 rating against water and dust. The iPhone is fully functional while in the case. The case is waterproof up to 2m/6.6ft.
Waterproof Case, Purple | MyBanana
Black Box Micro Camera | Turn Any Object into a Hidden Camera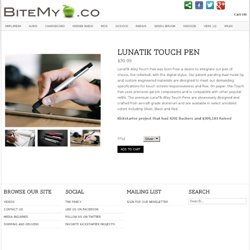 LunaTik Touch Pen
LunaTik Alloy Touch Pen was born from a desire to integrate our pen of choice, the rollerball, with the digital stylus. Our patent pending dual mode tip and custom engineered materials are designed to meet our demanding specifications for touch screen responsiveness and flow. On paper, the Touch Pen uses precision gel ink components and is compatible with other popular refills. The premium LunaTik Alloy Touch Pens are obsessively designed and crafted from aircraft grade aluminum and are available in select anodized colors including Silver, Black and Red.
The Water And Light Lawn Show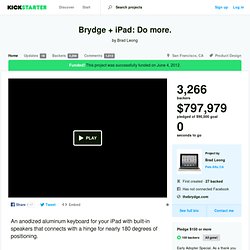 TIME - "Brydge stands out for its Apple aesthetics." CNET - "A keyboard case that makes your iPad look a lot like the MacBook Air." New York Times - "Brydge..turns an iPad into a laptop resembling the MacBook Air." Mashable - "Brydge Turns Your iPad Into a Laptop"
Artists, graphic designers, architects and other creative professionals love how the Boogie Board LCD eWriter produces a "blank canvas" at the touch of a button. And because the Boogie Board eWriter responds to variable pressure, you can create lines of almost any thickness and use a variety of instruments (combs, brushes, even a thumb print) to create intricate designs. Artist Spotlight: Carol AdamecCheck out our Instagram community!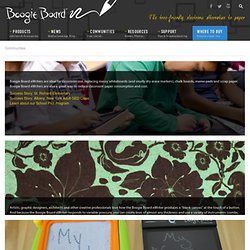 Uses | Improv Electronics
CloudFTP
Withings Smart Baby Monitor Review: Always Watching, Always Judging
Premiere DVR, TiVo Premiere XL DVR, TiVo Premiere Elite DVR
The ultimate DVR for HD cable and satellite TV Watch, record, edit and enjoy cable and satellite television in high-definition with EyeTV HD, a full-featured DVR for your Mac. EyeTV HD is the only solution that gives you full access to all your premium content by connecting your Mac directly to your cable or satellite receiver. EyeTV HD comes with an infrared remote and channel changer cable ("IR blaster") for automatic control of the receiver.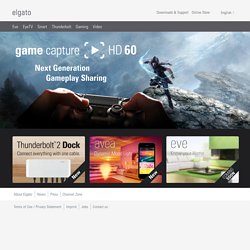 EyeTV HD - High Definition Video Recorder for Component Video
HDHomeRun - Network Dual Tuner for HDTV
- I N C I N O L E T -
V-Pump submersible water pump uses no electricity, has no moving parts
Base System First of all, you need a Master System to control your Logitech Alert™ Security System from your PC. You can expand this base system by adding up to six cameras—indoors and out. With an Alert security system, there's no need to install new wiring. All video is transmitted over your existing electrical wiring and sockets using innovative Powerline technology.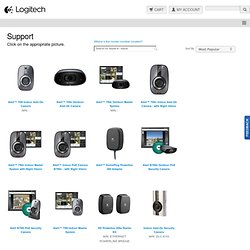 Create the right Logitech Alert™ Security System for you
Mohu Leaf Indoor HDTV Antenna
Chef Sleeve