Histoire
Facebook Inc. will probably put off its initial public offering until 2012, giving Chief Executive Officer Mark Zuckerberg more time to gain users and boost sales, three people familiar with the matter said. Facebook would benefit from another year of growth absent the added scrutiny that comes with a public listing, instead of holding an IPO in 2011 as investors speculated, said the people, who asked not to be identified because Facebook doesn't discuss share-sale plans.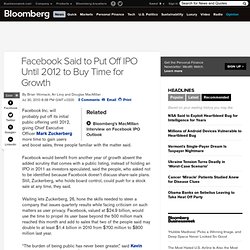 Facebook Said to Put Off IPO Until 2012 to Buy Time for Growth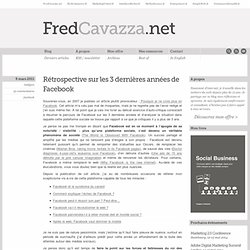 Souvenez-vous, en 2007 je publiais un article plutôt provocateur : Pourquoi je ne crois plus en Facebook .
Faut-il se réjouir des évolutions de Facebook ?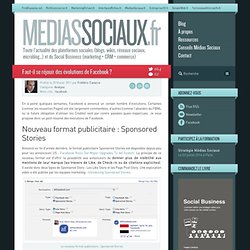 En à peine quelques semaines, Facebook a annoncé un certain nombre d'évolutions. Certaines (comme les nouvelles Pages ) ont été largement commentées, d'autres (comme l'abandon du FBML ou la future obligation d'utiliser les Credits ) sont par contre passées quasi-inaperçues.