Related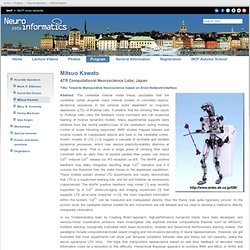 Mitsuo Kawato — Neuroinformatics 2008
Title: Towards Manipulative Neuroscience based on Brain-Network-Interface
Scientists in Boston and Tokyo are developing an advanced form of fMRI neurofeedback that promises to make the learning of complex skills both faster and easier.
Instant Complex Skills Training, Like in The Matrix?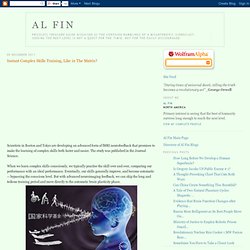 What Is Neurofeedback ? - EEG INFO Videos
Neurofeedback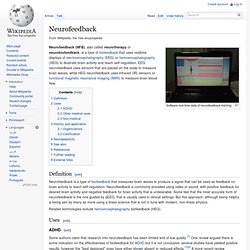 Software real time data of neurofeedback training. Neurofeedback (NFB), also called neurotherapy or neurobiofeedback, is a type of biofeedback that uses realtime displays of electroencephalography (EEG) or hemoencephalography (HEG) to illustrate brain activity and teach self-regulation.