Education Best Info
"I'm proud to present the third and final part in the series of research projects from the Sunlight Foundation spring semester interns. This post is by Andrew Berger, he spent time looking into the past and following Louis Brandeis career in transparency and how it relates to the current movement." – Nisha Thompson By Sunlight Foundation Intern, Andrew Berger I never really feel like I understand something unless I have a sense of its history. (I once wanted to become a historian; I guess that's just how I think.) So it's no surprise that during my internship here at Sunlight, I found myself wanting to know more about the history of transparency.
Brandeis And The History Of Transparency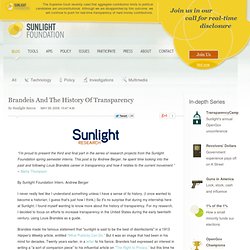 Earth Time Lapse View from Space Fly Over NASA ISS
Why Occupy Portland? on Vimeo
Benefits of Elected Officials
Prosecuting Wall Street, pt. 1
The Super-Committee Should Take a Lesson From Occupy Wall Street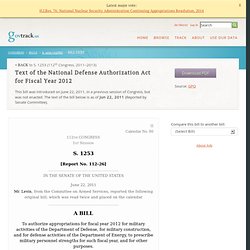 Calendar No. 80 112th CONGRESS 1st Session [Report No. 112-26]
Read The Bill: S. 1253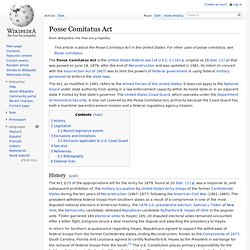 The Posse Comitatus Act is the United States federal law ( 18 U.S.C. § 1385 , original at 20 Stat. 152 ) that was passed on June 18, 1878, after the end of Reconstruction and was updated in 1981. Its intent (in concert with the Insurrection Act of 1807 ) was to limit the powers of Federal government in using federal military personnel to enforce the State laws. The Bill/Act as modified in 1981 refers to the Armed Forces of the United States. It does not apply to the National Guard under state authority from acting in a law enforcement capacity within its home state or in an adjacent state if invited by that state's governor. The U.S.
Posse Comitatus Act
This document was accepted by the NYC General Assembly on September 29, 2011 Translations: French , Slovak , Spanish , German , Italian , Arabic , Portuguese [ all translations »] As we gather together in solidarity to express a feeling of mass injustice, we must not lose sight of what brought us together. We write so that all people who feel wronged by the corporate forces of the world can know that we are your allies.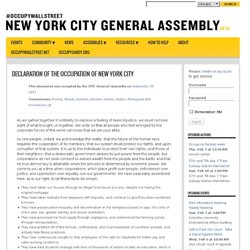 Bloomberg Forever - short film - Occupy The Movie
"Corporate America Is Using Our Police Departments As Hired Thugs" Ret Police Captain Ray Lewis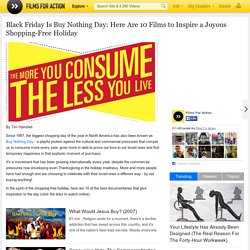 Since 1997, the biggest shopping day of the year in North America has also been known as Buy Nothing Day - a playful protest against the cultural and commercial pressures that compel us to consume more every year, grow more in debt to prove our love to our loved ones and find temporary happiness in that euphoric moment of purchase. It's a movement that has been growing internationally every year, and will likely see its biggest year yet from all the creative energy coming from the Occupy Wall Street movement ( Adbusters , the Canadian based magazine that first put out the rallying call for occupying Wall Street on September 17th also launched the BND meme in North America over a decade ago and is calling on occupiers to add Black Friday to their global days of action).
Black Friday is Buy Nothing Day (Here are 10 Films to Spread the Shopping-Free Cheer!)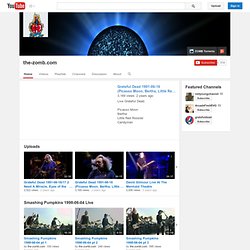 0Mremen's Channel
Welcome to YouTube! The location filter shows you popular videos from the selected country or region on lists like Most Viewed and in search results.To change your location filter, please use the links in the footer at the bottom of the page. Click "OK" to accept this setting, or click "Cancel" to set your location filter to "Worldwide". The location filter shows you popular videos from the selected country or region on lists like Most Viewed and in search results. To change your country filter, please use the links in the footer at the bottom of the page.
The Dill Pickle Club | Portland, Oregon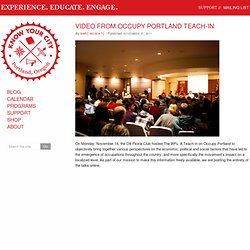 On Monday, November 14, the Dill Pickle Club hosted The 99%: A Teach-in on Occupy Portland to objectively bring together various perspectives on the economic, political and social factors that have led to the emergence of occupations throughout the country, and more specifically the movement's impact on a localized level. As part of our mission to make this information freely available, we are posting the entirety of the talks online. Special thanks to Bernardo Pantoja and NW Documentary for making this video documentation possible.
KGW News Channel 8: DISTURBING PREDICTION, HOMELESS on the rise on streets in DOWNTOWN
Scott Olsen Interviewed After Release From Hospital
I AM NOT MOVING - Short Film - Occupy Wall Street
Joe Rogan and The 99%
OWS - Police Trying To Silence Journalist Covering Occupy Movement - CURRENT TV
Despotism (1946)