Rimas
rimas
Start Me Up! A profile of Movellas. Movellas has been described as 'YouTube for ebooks', and it allows writers to upload their poetry, stories and essays to the platform.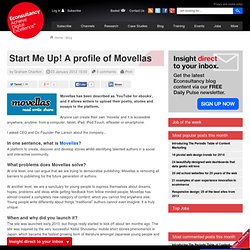 Anyone can create their own 'movella' and it is accessible anywhere, anytime, from a computer, tablet, iPad, iPod Touch, eReader or smartphone. I asked CEO and Co-Founder Per Larson about the company... Creating a social media strategy for B2B organisations. As shown in many of the latest Econsultancy reports, a growing number of B2B companies seem to have caught up with their B2C peers and are investing in social media.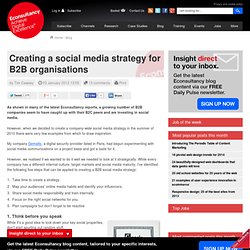 However, when we decided to create a company-wide social media strategy in the summer of 2010 there were very few examples from which to draw inspiration. My company Gemalto, a digital security provider listed in Paris, had begun experimenting with social media communications on a project basis and got a taste for it. However, we realised if we wanted to do it well we needed to look at it strategically.
Movellas. Movellas. Mind Tools - Management Training, Leadership Training and Career Training. Mindmaps. Membership Software | WordPress Membership Plugin. WordPress 101 WordPress101.com provides easy tutorial videos to teach anyone how to use WordPress and to manage their own blog in about an hour.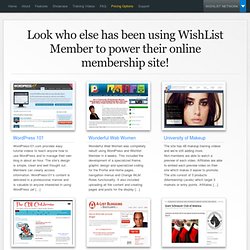 The site's design is simple, clean and well thought out.
UAB General solution - skaitmeninė reklamos agentūra. Internetinis marketingas internete: Online marketingas, SEO.
---
amsika Dec 20 2011

For the moment everything is public, but a private option is coming soon :)

rimas Dec 19 2011

I love this system. I think I can use it as a mind map. I have one question about privacy. Anyone can access my pearl tree or I can secure it?
---