Terra Nova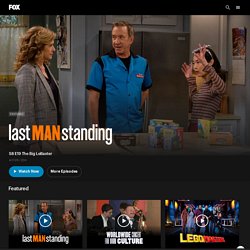 Monday 1/13 Tuesday 1/14 Wednesday 1/15 Thursday 1/16 On Tonight Saturday 1/18
Terra Nova is an American science fiction drama television series. It premiered on September 26, 2011 with a two-hour premiere,[3] and concluded on December 19, 2011 with a two-hour, two-episode finale.[4] The series follows the Shannon family as they travel 85 million years into the past to an Earth of a parallel universe. The series is based on an idea by British writer Kelly Marcel.[5] On March 5, 2012, Fox announced that it would not pick up the series for a second season.[6] Plot[edit] The series is initially set in A.D. 2149, when overpopulation and declining air quality threatens all life on Earth.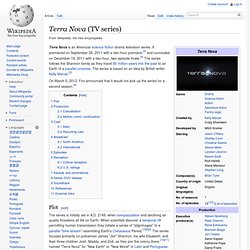 Terra Nova (TV series)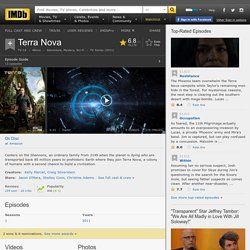 Edit Storyline In 2149, earth is nearly wrecked by pollution.