Navigation
Discover the enhanced features of the Dex Mobile App Locate local businesses Find people through a name or phone number Save and organize business information Share information with friends Experience faster map capabilities Get interactive turn-by-turn directions Get it Now!
Dex® Mobile | Downloadable Dex® Mobile App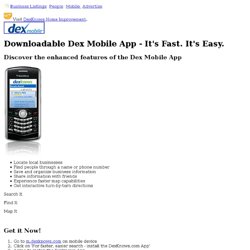 Houston Restaurants, Dentists, Bars, Beauty Salons, Doctors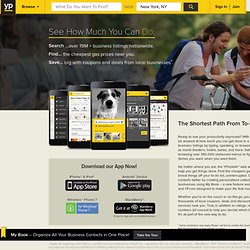 Search Local. Find Local. Save Local SM .
YPMobile - Yellow Pages on your iPhone, BlackBerry or Android!