Models
A/B Split Testing | Multivariate Testing | Case Studies - Visual Website Optimizer - Visual Website Optimizer
Best Practices For Writing For Online Readers
I have less than 30 seconds to capture your attention with this post, so here goes: if you read some, most or all of the next 750 words or so, you will know how to write Web copy that is more useful to readers of your blog or Web site. As we reported yesterday visual content is continuing its steady rise in dominance over written content. But that doesn't mean we should give up on good writing: if anything, it means we need to think harder about how we write for online readers. Online Readers Are Different Seems pretty obvious, right?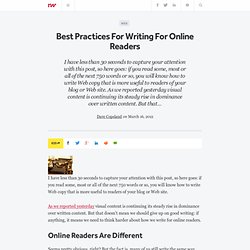 Search Engine Optimization, Online Marketing help and Social Media advice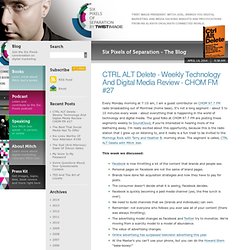 Don't know someone's email address? No need to fret, Google is here. Confused? Don't be. Let's go back in time to a blog post titled, Is Google+ About To Make Facebook Frown?
ShareThis | Audience Buying Guide 2011 | Advertising Age
Sharing is the universal language of the Internet. It changes the way the Web is navigated and organized based on how people interact with information and each other. Due to the ever-evolving nature of the online community, today's consumers are empowered to share at every brand interaction. In 2011, 63.7 percent of U.S. Internet users will access social networks.1 People who spend time on the Web are sharing information with each other, including photos, real-time status updates, news stories and experience with products.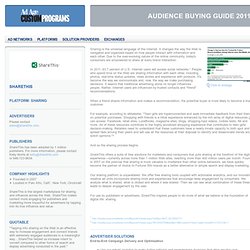 Turner / SI Digital Sales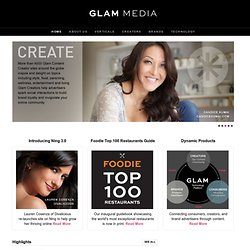 Glam Helps Nordstrom Launch "Youphoria" Campaign In an effort to reach the coveted 25 to 35 consumer demographic, Omnicom Media Group and Nordstrom chose... Read More Just Released: Ning 3.0 Rebuilt from the ground up Ning 3.0 responds to the needs of today's social leaders seeking more sophisticated... Read More