Ideation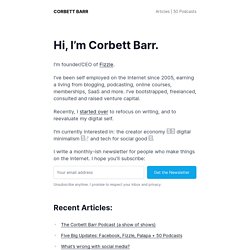 Case Study: Which Source of Web Traffic Converts the Best?
This is a post by Dan Norris . Okay, I'll admit it. I'm trying to tell you not to do something I did for years. Obsess over traffic. Or at least traffic volume.
Greenlighted - Collective Power Redefined
Infographic Marketing Results from BlueGlass
Busting-Common-Health-Myths.png (640×6577)
In the last years, the notion of "website header" chanced dramatically. If until a few years ago, the header was the place for a standard logo and a simple menu, now this can be a piece of art. Below you can see 55 superb examples of such headers. eco-environments.co.uk harmonyrepublic.com
55 Awesome Website Headers For Your Inspiration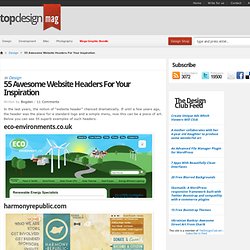 Denise Chandler | Web Design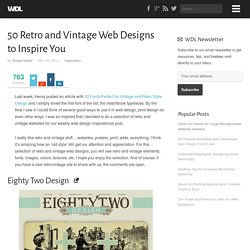 Last week, Henry posted an article with 30 Fonts Perfect for Vintage and Retro Style Design and I simply loved the first font of the list, the matchbook typefaces.
50 Retro and Vintage Web Designs to Inspire You
Trent Walton
Team Thesis — Thesis Themes…Made to Go!
Stijn's Blog over Nieuws, Muziek, Films — Aardling™
Shatterboxx — Warning: may cause designgasm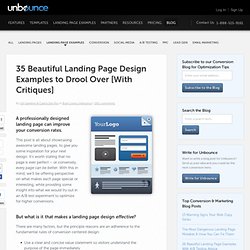 A professionally designed landing page can improve your conversion rates. This post is all about showcasing awesome landing pages, to give you some inspiration for your next design. It's worth stating that no page is ever perfect – or conversely, every page can be better . With this in mind, we'll be offering perspective on what makes each page special or interesting, while providing some insight into what we would try out in an A/B test experiment to optimize for higher conversions.
Landing page examples collected from Unbounce customers and other companies marketing via pay-per-click, that you can use for design and layout inspiration. Each post includes a critique of what's good, and what could be changed or tested. Best Landing Page Example Posts 5 Big Brand Landing Page Examples [with Critiques] How do the big brands stack up when it comes to having a great landing page? In this post, we critique 6 recognizable brands, provide conversion and A/B testing insights.
Landing Page Examples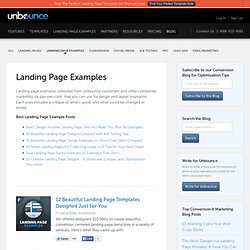 18743-b.jpg (430×540)
19443-b.jpg (430×484)
20117-b.jpg (430×582)
21215-b.jpg (430×408)