Fontes
Best Google Web Fonts
Keen to add typographic personality to your next website without breaking the bank? Check out these gratis web fonts.
The 25 best free web fonts | Typography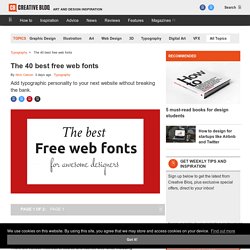 Homestead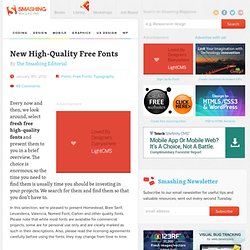 New High-Quality Free Fonts (2012 Edition) - Smashing Magazine
Advertisement Every now and then, we look around, select fresh free high-quality fonts and present them to you in a brief overview. The choice is enormous, so the time you need to find them is usually time you should be investing in your projects.
35+ Free Comic and Cartoon Fonts For A Funny Design
In a previous post, 20+ High-Quality Free Fonts for Retro and Vintage Design, we collected some useful fonts for your graphic and web works.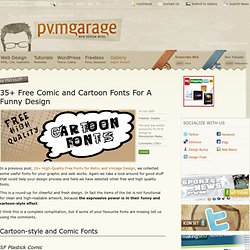 25 Nice Retro Fonts For Designers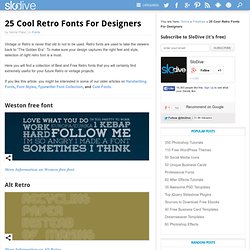 Advertisement Vintage or Retro is never that old to not to be used. Retro fonts are used to take the viewers back to "The Golden Era".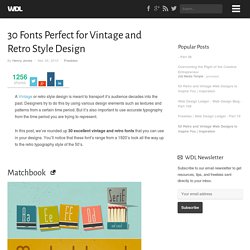 30 Fonts Perfect for Vintage and Retro Style Design | Freebies
A Vintage or retro style design is meant to transport it's audience decades into the past. Designers try to do this by using various design elements such as textures and patterns from a certain time period. But it's also important to use accurate typography from the time period you are trying to represent.
Blanch
Lavanderia
Villa Didot (Free Font) on the Behance Network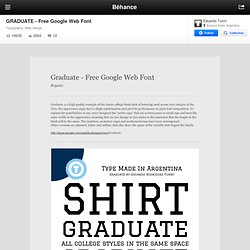 Graduate is a high quality example of the classic college block style of lettering used across very campus in the USA. His uppercases signs have a slight condensation and provide performance in plain text composition. To expand the possibilities of use, were designed the "petite caps" that act as lowercases or small caps and have the same width as the uppercases, meaning that we can change or mix styles in the assurance that the lenght in the block will be the same.
GRADUATE - Free Google Web Font on the Behance Network
*Barata Display*
11 Extremely Useful Fresh Free Fonts | Freebies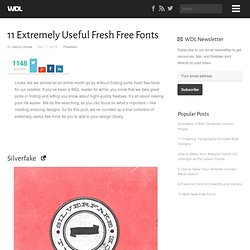 Looks like we almost let an entire month go by without finding some fresh free fonts for our readers.
There are tons of remarkable free fonts out there, and helping you find them is something we really like to do.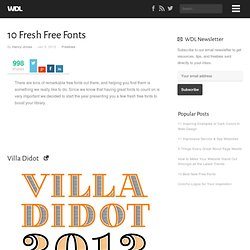 10 Fresh Free Fonts | Freebies