Math
CLEO - Circuits Learned by Example Online
On our site you will find over 250 examples covering a two-semester course sequence in engineering linear circuit analysis, including AC and DC circuits, phasors, op amps, transients, power, and Laplace-based analysis. The examples are designed by electrical engineering professors who collectively have 15 years experience teaching circuit analysis. You can browse and search for examples that are similar to your own homework problems, giving you the practice and instruction you're looking for. Once you work an example as a practice problem, you can check your answer to get quick feedback about how well you can apply what you have learned in class. When you need help working the example, watch a short video in which the professor works the example in detail and explains each step along the way. If you have speakers or headphones, be sure they are turned on so you can follow the professor's audio explanation, or you can watch the captioned version.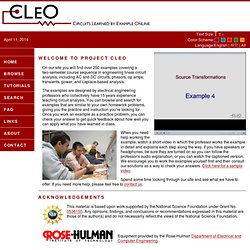 Gyre&Gimble
Division by Zero
Annoying Precision
The Unapologetic Mathematician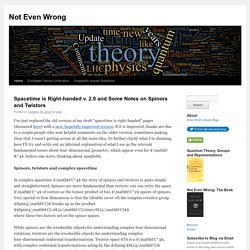 It seems to be part of the job description of anyone in the sciences to periodically complain that scientific research funding is insufficient, with the situation going from bad to worse. For some recent examples, see this from Bruce Alberts, the Editor-in-Chief of Science, and this endorsement from Professor Matt Strassler. In the contrarian spirit of this blog, I want to suggest that the situation is actually quite a bit more complicated, and the story of research funding is not completely a one-sided one of the oppression and impoverishment of scientists. Also in the spirit of this blog, I want to avoid topics I don't know much about, which in this case includes the vast majority of scientific research and how it is funded, especially outside the US.
The n-Category Café
Mathematics under the Microscope
Portal • Art of Problem Solving