Web Design Stuff
HTML 5 browsers and HTML 5 for Windows 8 Metro are now serious candidates for developing modern games. With the canvas, you have access to an hardware accelerated space where you can draw the content of your game and with some tips and tricks you will be able to achieve a splendid 60 frame per second render.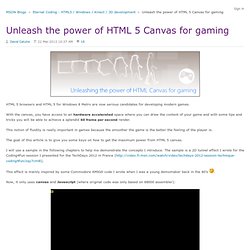 Unleash the power of HTML 5 Canvas for gaming - Eternal Coding
Adobe FormsCentral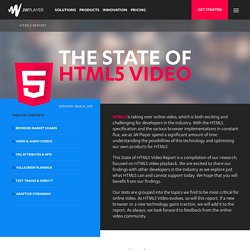 Half the browsers support text tracks The HTML5 <track> element and VTT file format are a great step forward for making online videos more accessible. Together, they not only add closed captions to videos, but also subtitles, descriptions, chapter makers & timed metadata. Most major desktop browsers now support HTML5 captioning. The only exception is Firefox, but work is in progress.
Setup Wizard
It's interesting to look back at our previous WordPress themes round-ups.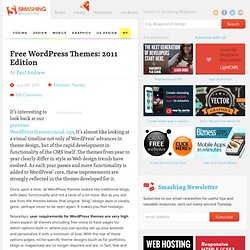 My Forms