DIY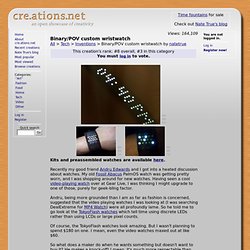 Views: 164,109 Binary/POV custom wristwatch All > Tech > Inventions > Binary/POV custom wristwatch by natetrue Kits and preassembled watches are available here. Recently my good friend Andru Edwards and I got into a heated discussion about watches.
Creation: Binary/POV custom wristwatch
uWatch - A DIY Programmable Scientific Calculator Watch
Understanding Motor and Gearbox Design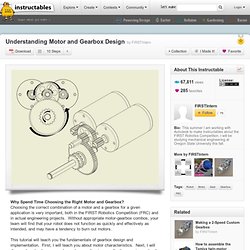 There are several important characteristics of motors that provide information about a motor and its capabilities. They are the motor's output torque, its current draw, its output speed, its power, and its efficiency, each of which I will discuss in turn. These characteristics are interdependent and can all be derived from four values: the motor's stall torque, stall current, free current, and free speed.
The Manfrotto Maxima-84 Hybrid On-Camera LED Light is a constant video light that transforms into a flash unit for still photography. A push button on the back activates flash mode; an included sync cable connects and syncs the light to your camera; and upon your snapping a photo, a flash goes off at 4 times the brightness of the max output in video mode, which is 670 lux at 3 ft. when the light's 0-100% dimmer is set to 100%. The native color temperature in video mode is 5600K daylight color.
Manfrotto ML840H Maxima-84 Hybrid LED Panel ML840H B&H Photo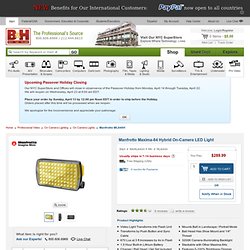 Woodcarving Illustrated Message Board
Pyrography Online Messageboard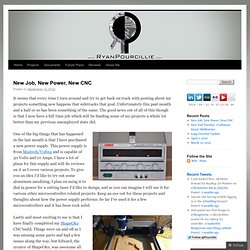 ryanpourcillie.wordpress.com
New Job, New Power, New CNC It seems that every time I turn around and try to get back on track with posting about my projects something new happens that sidetracks that goal. Unfortunately this past month and a half or so has been something of the same.
Velleity Depot - Gonna Make It, Someday...