Movies
14-Day Free Trial
Welcome to Instant Wilhelmscream
The Wilhelm Scream Compilation
Movie Collectorz
Fabulous"Now, please do let me say here that your program is fabulous, no, really incredible, especially for a computer dolt and dunderhead like me. I started inputting my collection last night and so far it works superbly, it is very easy to use and intuitive in it's design, and very quickly becomes comfortable for someone like me to use and I will here say enjoy. I have somewhere north of (1,000) movies and TV series in my collection to input, which will take a while but probably not long, I'm already midway through the B's after only one evening's work on it." Andre Arnold (USA)January 10, 2014 Presto"This is such a fantastic program that I will be using it for the rest of my life.
3D Glasses - 3-D Glasses, Paper 3D Glasses, Plastic 3D Glasses | Buy 3D Glasses
100 Best Movie Lines in 200 Seconds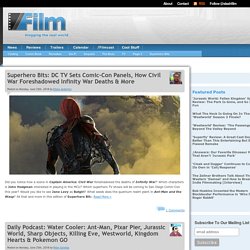 The NFL is a notoriously cautious company. For years, it has not allowed official logos to be used by Hollywood; the NFL did not feel that a negative representation of football benefited the brand in any way. It makes sense, and also casts an odd light on Ivan Reitman's Draft Day, the first film ever officially licensed by the NFL. Obviously, the film does not shine a negative light on the league, something other football films definitely have done. There's no mention of drug use or concussions.