Kindle blogs
IRead ERead | Reading – electronically
I realise I'm probably a bit 'behind the times' with this book, Pillars of the Earth (£4.28 Kindle Edition ) which was initially published in 1989 but having just finished it, I thought I would share my thoughts. In paper form, it's a hefty tome, coming in at roughly 1000 pages and as one of the advantages of the Kindle is not having to carry around heavy books to read, it was really on the basis of it's size that I chose it! The book is set in the 12th century, and the central characters are commoners, churchmen, monks and minor nobility which sets it apart from the more recent historical fiction I have been reading about royalty whose stories are better recorded in history books.
Kindlerama
Today Amazon offers Freeman by Leonard Pitts just for $1.99. Freeman, the new novel by Leonard Pitts, Jr., takes place in the first few months following the Confederate surrender and the assassination of Abraham Lincoln. Upon learning of Lee's surrender, Sam–a runaway slave who once worked for the Union Army–decides to leave his safe haven in Philadelphia and set out on foot to return to the war-torn South.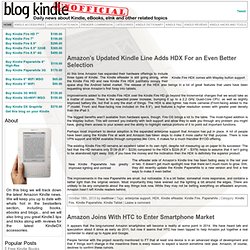 ステップ7 好みのタイプよりも相性の良いタイプの女性を テレビをつけるとキレイな女性、可愛い女性、セクシーな女性と様々なタイプの女性タレントが登場しています。その中で「好きな芸能人・著名人」というのは男女問わずに一人くらいはいると思います。人によって好みのポイントは様々であり…
Kindle Minds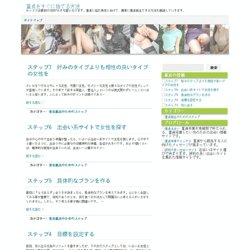 Hi everyone! Sorry for the hiatus between posts but it has just been a nightmare getting everything lined up for the rest of the year and real life took over for a couple of weeks. To make up for it, there's lots of news, a feature, some great free books and lots of cheap books too. News:1.
Great Kindle Deals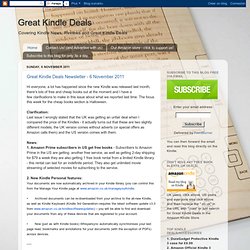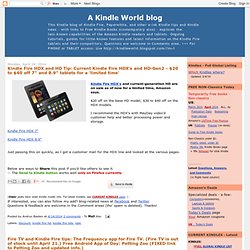 *NEW ALERT* came in while I was about to publish this blog entry on Dec. 22. (Remember that Prime member PRE-Christmas delivery was to end at Midnight EST, 9pm PST tonight (Sunday, 12/22). (Apologies for such a garish page then.) As it was, UPS had a big failure on pre-Christmas deliveries, and Amazon, which did ship on time, has been giving some refunds on shipping costs due to the UPS problems. I've updated the December 22 blog entry to December 26. NOTE: Special Christmas sales cited here are ENDED, as of 12/31