iPad places
With the arrival of the iPad 2, you may be looking at incorporating an iPad into your arsenal of freelancing tools. If you're considering an iPad 2 for your freelancing business, who could blame you?
15 Amazing iPad Apps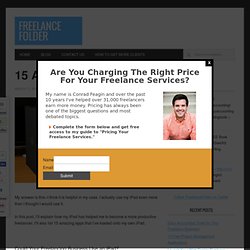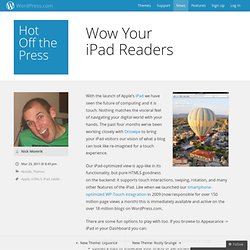 Wow Your iPad Readers
With the launch of Apple's iPad we have seen the future of computing and it is touch.