iPad places
15 Amazing iPad Apps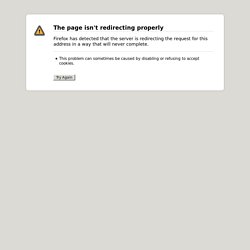 By Lory | January 14, 2014 | No comment yet ClamCase was one of the first companies to offer a keyboard case for the iPad. When it first launched, the case was fairly heavy and added too much bulk to an otherwise mobile device. I still loved my Star Wars-inspired ClamCase and toted it around, proudly showing it off to everyone.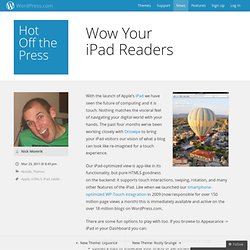 Wow Your iPad Readers
With the launch of Apple's iPad we have seen the future of computing and it is touch. Nothing matches the visceral feel of navigating your digital world with your hands. The past four months we've been working closely with Onswipe to bring your iPad visitors our vision of what a blog can look like re-imagined for a touch experience. Our iPad-optimized view is app-like in its functionality, but pure HTML5 goodness on the backend: it supports touch interactions, swiping, rotation, and many other features of the iPad. Like when we launched our smartphone-optimized WP-Touch integration in 2009 (now responsible for over 150 million page views a month) this is immediately available and active on the over 18 million blogs on WordPress.com.