Amazon Kindle
Get flash to fully experience Pearltrees
By STU WOO Electronic-book lending isn't just for friends anymore.
Well it's not really hacking but it is hacking in the sense of getting things to work just how I want them to. I've been really impressed with the Kindle 3 it's a lovely light device and when you read some of the books that I do like this , this and especially this you really need something light.
TribLocal is taking a look at the challenges facing today's local libraries in the digital age.
The new, smaller K3 next to the K2. This pic would be better for my previous post, but I really like it. Apple claims they could have up to 22% of the e-book market .
It didn't take long to realize that this Kindle was unlike any other I'd handled before--including the new Kindle DX (Graphite) .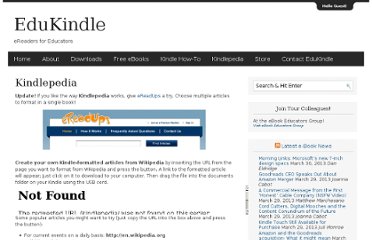 Update!