Games
Get flash to fully experience Pearltrees
26. Wing Commander Saga A stunning fan-sequel to one of the PC's most beloved space simulators. Wing Commander Saga offers a huge new campaign you don't need to have played the original games to enjoy, with 55 missions, cut-scenes, full voiceovers, and more, all based on the Freespace 2 engine. Saga is standalone though, so don't worry if you don't own it.
Corporation Inc Corporation Inc is one part building, one part office management… all built from the ground up. You start with an empty plot and have at your disposal many tools to get your business running. While building a nice-looking office is fun, the real challenge comes with from hiring the right employees and managing them correctly in their office environment.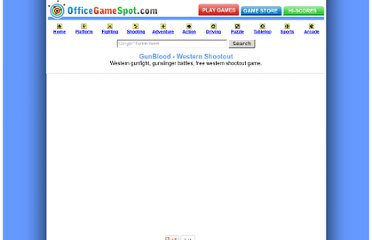 Game Overview: Attempt to become the most feared gunslinger in the land by defeating all those who stand in your way. GunBlood pits your reflexes against nine computer opponents in one-on-one gun fights and includes four bonus rounds. High scores are tabulated according to accuracy, speed, and your life remaining after each round.