The Legend of Zelda
Zelda Medley
Zelda Reorchestrated
Legend Of Zelda Metal Soundtrack.rar
About Compressed Archive Files Compressed archives combine multiple files into a single file to make them easier to transport or save on diskspace. Archiving software may also provide options for encryption, file spanning, checksums, self-extraction, and self-installation.
Jim Cook - Zelda Metal Vol. II.rar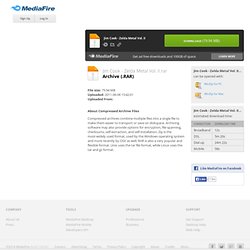 Bienvenue au Palais de Zelda le site des fans de Legend of Zelda depuis plus de 13 ans...Je suis à la recherche de rédacteurs d'articles et/ou news... Nouveau dans la rubrique cosplays : Illiane et Nink présentent chacun leur cosplay de Link ! Un grand bravo ! Asia81 a réalisé un masque de Majora, des fées et un coeur en perles hama, tandis que Laura37 a dessiné Link et Zelda aussi avec des perles ! à voir dans les "Réalisations physiques" ! Vous aussi, montrez-nous votre Zeldatitude ;-)
Le Palais de Zelda - les soluces les plus complètes !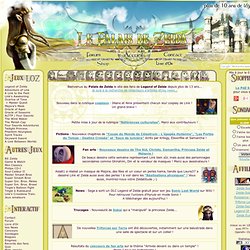 La Légende de Zelda s'affiche 1/2...
Jeux vidéo - 06/02/12 11h42 Un superbe boulot exécuté par hellgab qui nous offre de nombreuses affiches, très graphiques, inspirées de, et par, l'univers très riche de la Légende de Zelda dans son ensemble... Chacune d'elles bénéficiant d'une petite baseline, illustrant des moments clés, des phrases cultes, issus des jeux "Zelda" préférés de l'artiste... Très classe...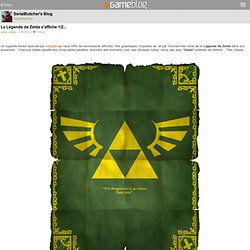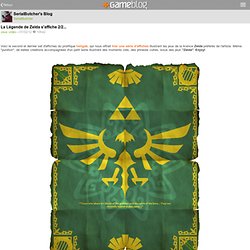 La Légende de Zelda s'affiche 2/2...
Jeux vidéo - 07/02/12 10h42 Voici le second et dernier set d'affiches du prolifique hellgab, qui nous offrait hier une série d'affiches illustrant les jeux de la licence Zelda préférés de l'artiste. Même "punition", de belles créations accompagnées d'un petit texte illustrant des moments clés, des phrases cultes, issus des jeux "Zelda". Enjoy! Those who share the blood of the goddess and the spirit ot the hero... Thay are eternally bound to this curse...- Skyward Sword
oestranhomundodek: Zelda: The Lost Oracle [video... | The Absolute Best GIFs
The Absolute Best GIFs The best GIFs there are, each GIF has at least 1,000 notes, so you know it's quality. Follow now to get the best GIFs around, and submit your own! Click here to follow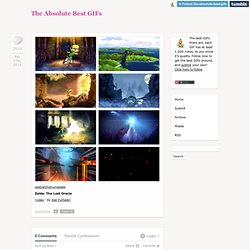 Zelda Infinite - Manga - Minish Cap
Zelda: The Minish Cap by *Zellie669 on deviantART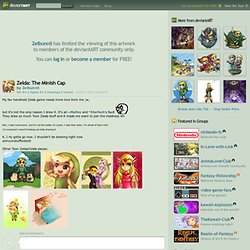 My fav handheld Zelda game needs more love from me ;w;but it's not the only reason I drew it. It's all ~Malfey and *Starfoch's fault They draw so much Toon Zelda stuff and it made me want to join the madness XD