Berkeley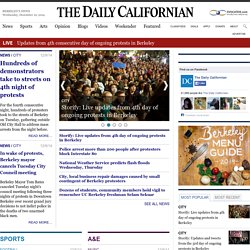 The Firehouse Gallery North in Berkeley is a small, homely space. Its deep display windows draw passers-by into a tunnel: vaulted ceiling and walls close in, telescoping toward a vague and undefined space out back. It is not the sort of place one expects to encounter fame or greatness, but Read More… When you were 15, were you anticipating getting your license or rocking out on stage during a nationwide tour?
The Daily Californian
Berkeley Patch
Berkeley
More than 1,400 housing units are currently in development in downtown Berkeley, with demolition on one of the first in the pipeline scheduled to begin this week. There are eight projects, including a hotel, planned in the downtown core, with two more planned just south, on Dwight Way, and another proposal on University Avenue just west of downtown that's set to have its first public city review next week. Demolition for The Durant, which has frontage on both Durant Avenue and Channing Way, was slated to begin Monday, Jan. 13, according to Downtown Berkeley Association CEO John Caner. Caner said the project is expected to break ground for construction several weeks after that. According to Downtown Berkeley Association calculations, the new projects will bring at least 1,414 new units and more than 88,000 square feet of new retail space to the downtown area.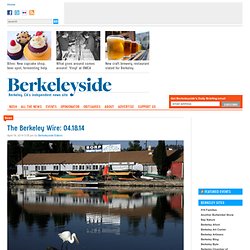 Berkeleyside
The Daily Clog
The Clog has gotten a makeover! But don't worry — we're still your one-stop shop for all things UC Berkeley-related. We'll give you our — often hilarious — two cents on all the goings-on around campus and the city of Berkeley. Whether you need a laugh, a cry or just some old-fashioned news coverage, we've got you covered. And don't miss our new weekly posts, including Playlist Mondays, Tech On Tuesday and Flashback Friday. Check out the newly designed blog here.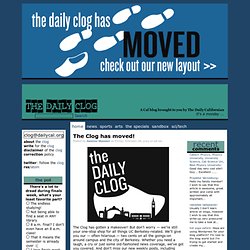 I've just persuaded Miss Alma to sing something for us." ... "Oh; would you prefer something profane or sacred?" For Tennessee Williams' centennial, Aurora Theatre's chosen something unusual--not one of Williams' most canonical plays, really, much less a blockbuster (though a movie of it does exist): The Eccentricities of a Nightingale, a reworking of the material and characters from his better-known Summer and Smoke, the film of which starred Laurence Harvey and the exceptional Geraldine Page.
Berkeley Daily Planet