Computer efficiency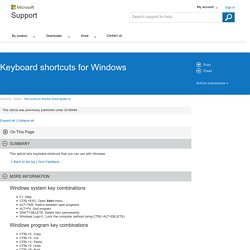 This article lists keyboard shortcuts that you can use with Windows.
This is a list of keyboard shortcuts in Mozilla Firefox. If you have enabled Emacs-style text editing shortcuts in GNOME, they will also work in Firefox.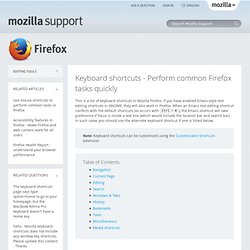 Office keyboard shortcuts - Help and How-to - Microsoft Office O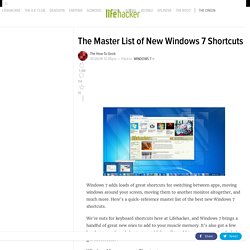 SExpand Windows 7 adds loads of great shortcuts for switching between apps, moving windows around your screen, moving them to another monitor altogether, and much more.
Windows 7 is being officially released on October 22nd, which also happens to be today.