Tools that make me faster
7 Simple Ways To Burst Out of Bed Each Morning. Way before the sun peeks over the horizon, a few chosen people awaken from their slumber and dive head first into their day.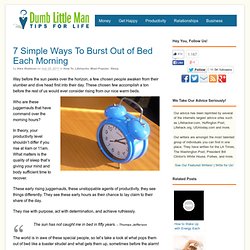 These chosen few accomplish a ton before the rest of us would ever consider rising from our nice warm beds. Who are these juggernauts that have command over the morning hours? Food and drinks.
After Effects
After Effects. Design tools that make me faster. Scribd.
---