Beverages
Stacy Stowers
Step # 1 Liquid Base. Melody starts with 1/2 cup water. Step # 2 4 cups of loosely packed spinach.....save the kale for a nice kale salad. Step # 3 A Good FAT. You need the good fat for metabolizing the spinach and keeping you satisfied for hours. You may choose from 1 Tbs. coconut oil, 1 Tbs. hemp seed or 1 raw egg.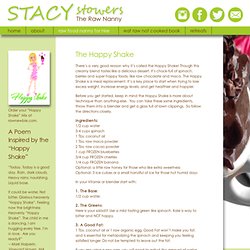 One of the first times I ever realized that – HEY! I can cook for myself! – was when I first learned to make lemonade. I magically found the refrigerated lemon juice at our house and followed the directions to make my own lemonade. I stirred and stirred and stirred again until that sugar was finally dissolved. Speaking of which, what gives sugar?!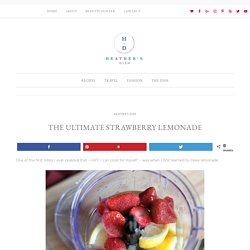 The Ultimate Strawberry Lemonade
Masala Chai Tea is one of the most popular beverages in all of India. The exact recipes for chai tea vary by region and can be made with various different spices, though this recipe combines some of the most popular into one delicious hot drink… or you can even serve it over ice for a refreshing iced chai "latte"! Ingredients: 2 cups of water 1 cup Earth Balance® Original Soymilk 2 teaspoons black tea leaves (good choices: Assam, English Breakfast, Earl Grey, Darjeeling) 1 cardamom pod 1 clove 1/2 inch piece of ginger 1/4 inch piece of cinnamon stick Sugar to taste In a sauce pot, combine the Earth Balance® Soymilk, water and spices, bring to a boil.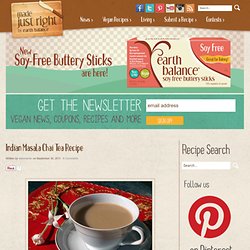 Indian Masala Chai Tea Recipe - Made Just Right
Smooth Sweet Tea Recipe
Lucy Knisley - CHAI!
Oh sweet! I'm totally going to use this, thanks. if you go to middle eastern stores, or even indian stores cardamon is waaay waaaaay cheaper. stop buying ethnic ingredients at chain grocery stores- they over charge!! same goes with pomegranate juice... or figs... or dates. I love it when your comics take a turn to the psychedelic side...