Pinterest
There's one thing you should know before we open up this can of worms: I have 795 pins on Pinterest.
10 Features Missing From Pinterest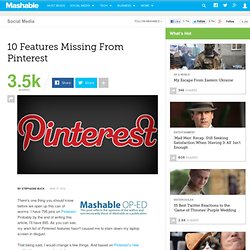 This post originally appeared on the American Express OPEN Forum, where Mashable regularly contributes articles about leveraging social media and technology in small business. We've all been hearing a lot about Pinterest lately, so you're probably wondering whether you should take the plunge and create a profile for your company.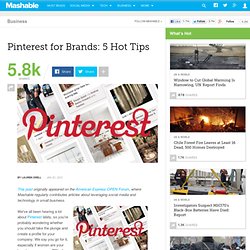 Four Unique Ways to Use Pinterest
You've likely heard about Pinterest by now; it's the hot new social bookmarking service that allows users to curate interesting content they find anywhere on the Internet by "pinning" the content to their profile on Pinterest. Traffic on Pinterest increased 429 percent from September 2011 to December 2011, and now boasts over 7.21 million unique visitors per month. Pinterest is something similar to Delicious, though with a heavy social layer; users connect via Facebook or Twitter and can create folders (or visual "boards") dedicated to specific categories of topics.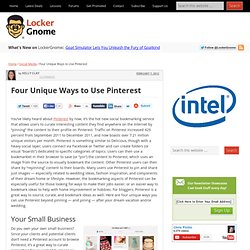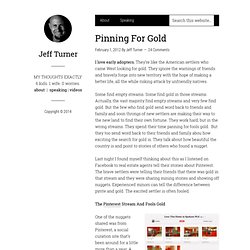 I love early adopters. They're like the American settlers who came West looking for gold. They ignore the warnings of friends and bravely forge into new territory with the hope of making a better life, all the while risking attack by unfriendly natives.
Pinning For Gold
Marketing On Pinterest For Small Business Owners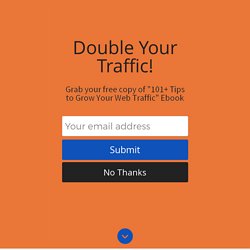 Image centric social networks are rapidly gaining market share due to their high engagement levels.
7 Ways to Use Pinterest to Promote Your Business - Plus Infographic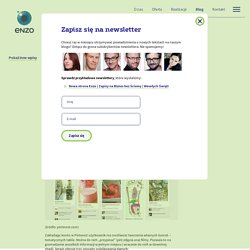 7 skutecznych sposobów promocji marki na Pinterest — Blog Enzo
Czym jest Pinterest? Tablice korkowe są obecne w naszym codziennym życiu.
Though most of my time is spent helping companies create and communicate clear and compelling visions to grow their businesses exponentially, my conversations with C-level executives often turn to the topic of social media. Many executives in the C-Suite are looking for advice regarding which social media outposts, such as Facebook and Twitter, they should consider for their companies and brands. I always start by asking them where their customers and potential customers are currently engaged. The Rise of Pinterest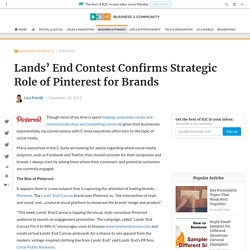 Lands' End Contest Confirms Strategic Role of Pinterest for Brands