Snacks & Treats
mmmmm. one of the most popular desserts known to modern man. i am happy to report that its just as delicious when its homemade as it is at a 5 star restaurant!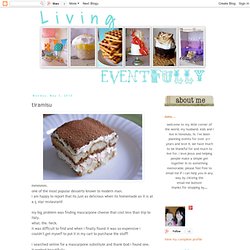 Living Eventfully: tiramisu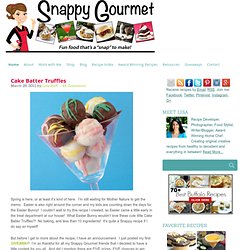 Spring is here, or at least it's kind of here.
Traditional Toffee | Premeditated Leftovers
The French Chocolate mousse
If you are in France, no matter which region, no matter where you eat, you will most likely be offered the divine French dessert Mousse au Chocolat. You can find it in corner cafés as well as expensive gourmet restaurants. It is a staple in this gastronomically versed country. In fact, it comes as no surprise that they are the inventors of our wonderful chocolate mousse.The word "mousse" is a French word that means foam, so Mousse au Chocolat means chocolate foam.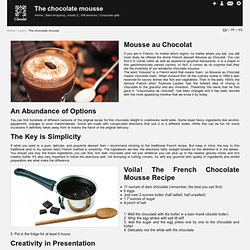 Healthy Fresh Popsicle Recipes
Plamen Petkov