Crafts
Difficulty Rating: Beginner Tags If you need a quick 'just because' gift for someone, this is it!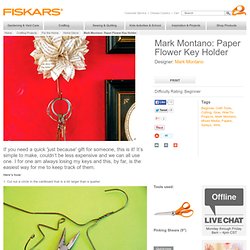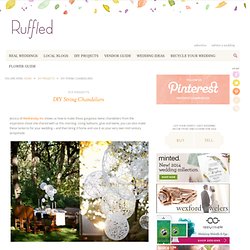 Jessica of Wednesday Inc shows us how to make those gorgeous twine chandeliers from the inspiration shoot she shared with us this morning. Using balloons, glue and twine, you can also make these lanterns for your wedding – and then bring it home and use it as your very own mid century lampshade. What you will need are: balloons, glue, yarn, tray for glue, corn starch 1/2 cup of Corn starch, 1/4 cup of Warm water, clear fast drying spray paint, hanging lamp cord or fishing line (depending on your desired final product), and a lighting kit if you're looking for a fully functional lantern.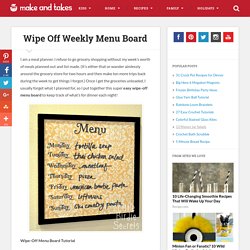 I am a meal planner.
Hello U-Create readers! I am so excited to be guest posting here today. It just so happens to be my first guest post and I'm still a little shocked that it's here at Ucreate, one of my favorite blogs!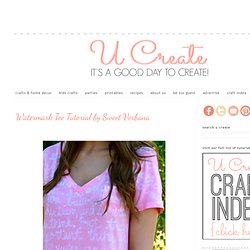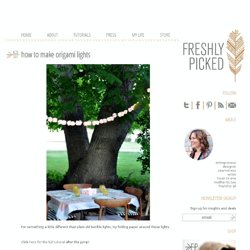 For something a little different than plain old twinkle lights, try folding paper around those lights. Start with a square piece of paper, I used 8 1/2 x 8 1/2 for these lights.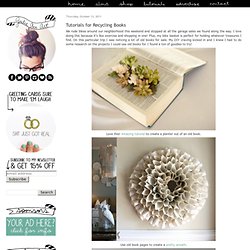 We rode bikes around our neighborhood this weekend and stopped at all the garage sales we found along the way.
I wanted to share with you a project from one of my readers who shares with us how to make leaf skeletons.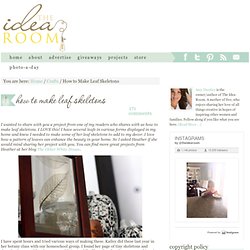 DIY Handmade Tea Soap
Tea and soap. They are two of my favorite things. Combine them and what you've got is something amazing! I, myself, have made several tea scented soaps over the years including aWhite Tea Shea Butter Soap, but I've also created a Chamomile Tea Soap in the past and a super fun Southern Sweet Tea Soap. My Southern Sweet Tea Soap was reminiscent of tea with lemon, sweetened with a touch of honey. I made it using a sweet tea fragrance oil and then added a touch of lemongrass essential oil.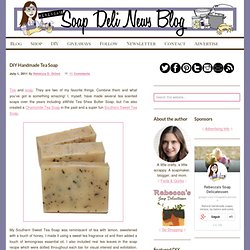 This is one of the most wonderful places in our home and I firmly believe everyone should have one of those. So please come take a tour through our lives and our hearts with one simple look at our wall-o-love… Heres a quick tutorial on how to make your own!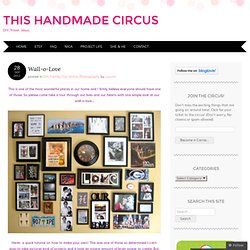 Wall-o-Love « This Handmade Circus
This impressive mural (along with a few others) were made by artist Kathryn Anderson with nothing more than pushpins and yarn.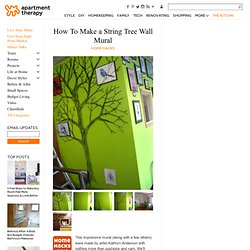 I've been experimenting with tinting mason jars to create a look like those old vintage ones that are difficult to find anymore in second hand stores. I think I've finally honed in on the perfect method. Would you like to see how it's done?