Lists
Harry or Draco as Veela or other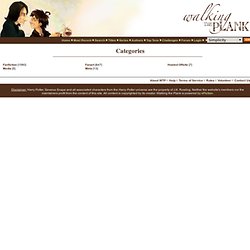 Walking The Plank Port of the Snape-Harry Ship
Home Most Recent Search Titles Series Authors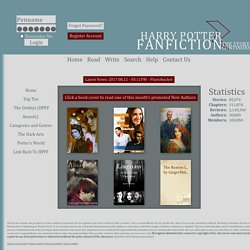 Winter Writer's Duel 2013 'Tis the season to be jolly - here at HPFF we're getting into the festive season by holding a brand new Writer's Duel! We're encouraging you to get into the spirit of winter celebrations by writing a one-shot on the theme of winter and winter traditions. The staff have created three prompts for you to choose from. Each member who wishes to participate in the duel must select ONE prompt around which to craft their story.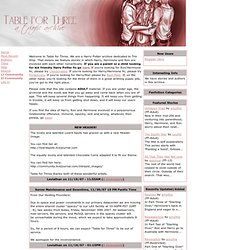 Table for Three A Harry-Hermione-Ron Archive
I've been largely absent for the last few months, heck, the last year if I want to be realistic about it, and as much as I didn't want to admit it something has become abundantly clear. I'm going to have to hand off Table for Three. I wanted to avoid it, but no matter what I do, I just can't seem to get on top of all the different obligations I've got right now.