Webcomics
Exoplanets
Letters to an Absent Father Explores the Softer Side of the Pokemon Journey [Comic]
Despite the mountain of licensed manga released over the course of Pokémon's ongoing 15 year multimedia reign, there are a few questions stemming from US localized anime protagonist Ash Ketchum's life that continue to haunt fans: Where's his dad? Those who grew up following Ash and Pikachu's exploits have their own theories on his father's identity ranging from a generic absentee pokémon trainer to someone more sinister, but the bottom line is fans will probably never know the real story. Aiming to fill this gaping plot hole, artist Maré Odomo created Letters to an Absent Father, a Game Boy-sized minicomic that frames Ash's experiences through touching and presumably unanswered correspondence with the faceless Mr.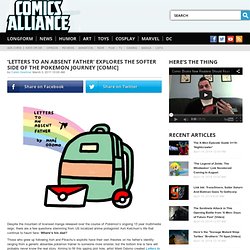 LAB RAT
Quote: The following is an actual question given on a University of Washingto...
- StumbleUpon
Dresden Codak » Comics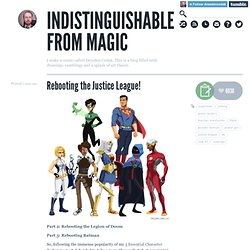 Part 2: Rebooting the Legion of Doom Part 3: Rebooting Batman So, following the immense popularity of my 5 Essential Character Redesigns post, I decided to take a more thorough stab at revamping DC Comic's Justice League.
Rebooting the Justice League!
Freefall Last Three Comics
Freefall 02031 May 9, 2011
Careful parties should always set up rendezvous points in case something goes disastrously wrong and they get separated. (What are the chances of that?) If you're about the enter the Dungeon of Doom, arrange for people to meet back outside at the wilderness camp a half mile away if anyone gets separated. Then when it inevitably happens, you have at least some chance of regrouping even if it becomes impossible to track down where the separated party members have been imprisoned or teleported to. This simple expedient could have saved thousands of adventurers who stepped through that mouth thing in the Tomb of Horrors.
Darths & Droids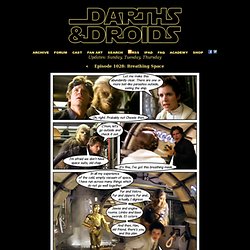 Crowdsourcing
Laundry
Every Major's Terrible
14 Of The Most Fabulous Animals In The Kingdom
Being a Geek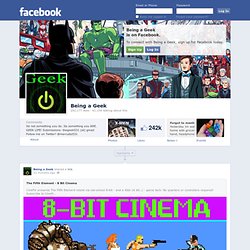 All things come to pass. So too, do all licensed deals. I am sad to report that Disney, the new owner of Lucasfilm, has notified us here at Dark Horse of their intention to move the Star Wars publishing license to another of ...their recent acquisitions, Marvel Comics, beginning in 2015. This will end a partnership that has lasted more than two decades. For those who are new to the industry, Dark Horse revolutionized the treatment of comics based on films.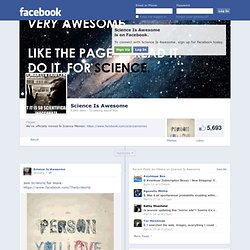 New View of Apollo 8's Iconic Christmas Eve Earthrise Shot On December 24, 1968, Apollo 8 astronauts Frank Borman, James Lovell, and William Anders were coming around from the far side of the Moon on their fourth orbit. Borman began to rol...l the spacecraft, and as he did, the Earth rose into view over the Moon's limb. Anders, photographing the Moon from the right side window, caught sight of the view, and exclaimed: "Oh my God, look at that picture over there! There's the Earth comin' up. Wow, is that pretty!"
I fucking love science
Facebook
Facebook
Facebook
Facebook
Wall Photos
Facebook
Facebook
Facebook
Facebook
Facebook
Facebook
Facebook
Sports, like film and TV, is not an easy place to be out. There is pressure enough without the added scrutiny. I commend Thomas Hitzlsperger for helping to set an example for young people in sports around the world.
George Takei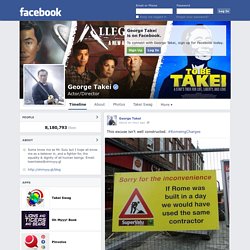 Wall Photos
Wall Photos
Trademarks an important way for businesses to market their goods to consumers, but sometimes it can be difficult to know whose intellectual property toes you're treading on. Here are six terms and concepts that companies claim to own, and some of them might surprise you. For those who aren't familiar with this area of intellectual property, trademarks are words or images that individuals and businesses use to identify their products, services, etc. to consumers. (If you are familiar with trademarks, skip down to the good stuff.)
Six Strange Cases of Science Fiction Trademarks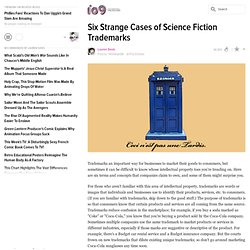 Imagine a circle that contains all of human knowledge: By the time you finish elementary school, you know a little: By the time you finish high school, you know a bit more: With a bachelor's degree, you gain a specialty: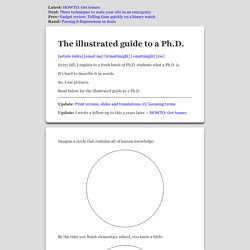 The illustrated guide to a Ph.D.
Saturday Morning Breakfast Cereal