Twitter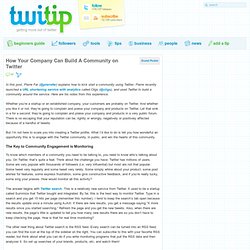 In this post, Pierre Far (@pierrefar) explains how to kick start a community using Twitter. Pierre recently launched a URL shortening service with analytics called Cligs (@cligs), and used Twitter to build a community around the service.
How Your Company Can Build A Community on Twitter
Twitter for Business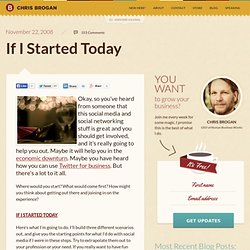 If I Started Today | chrisbrogan.com
Okay, so you've heard from someone that this social media and social networking stuff is great and you should get involved, and it's really going to help you out.
Oct 08 2008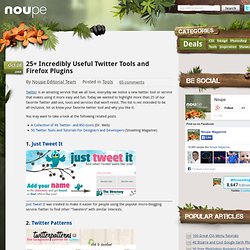 25+ Incredibly Useful Twitter Tools and Firefox Plugins
HOW TO: Build Community on Twitter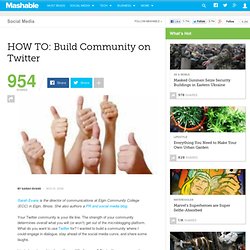 Sarah Evans is the director of communications at Elgin Community College (ECC) in Elgin, Illinois.
Twitter Collaboration Stories