Cookies
Rose Neapolitan Spritz Cookies
Let Me Tell You A Story (pep-o-mint: spine-is2spoopy: vvidget: THE...)
Cake-Inspirations | delicious-food-porn: pep-o-mint: ...
Dedicated Fangirl meets Cake Decorator, nerdache-cakes: Ant's Chewy Chocolate Chip and...
Caramel Stuffed Apple Cider Cookies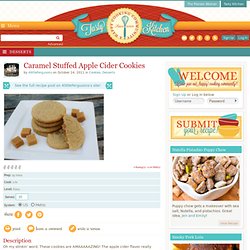 In a small bowl whisk together flour, baking soda, baking powder and cinnamon. Set aside. With your mixer, cream together butter, sugar, salt and all 10 packages of apple cider drink mix powder, until light and fluffy.
▶ Chocolate Caramel Cookies - Stop Motion
Handle the Heat S'mores Stuffed Pizza Cookies
S'mores Stuffed Pizza Cookies are filled with pieces of chocolate bar, marshmallow, and graham cracker and are the ultimate ooey gooey cookie indulgence. The other day I was at the gym on the elliptical machine. This is something that must be done in order to indulge in something as crazy as s'mores stuffed pizza cookies. However, I saw something almost as amazing as these giant cookies. Two rows ahead on a treadmill was a middle-aged woman speed walking, looking totally normal.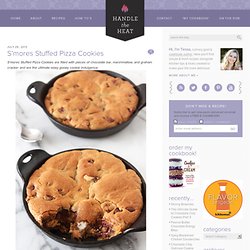 Francuskie ciasteczka z nutellą i truskawkami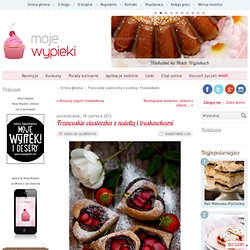 Jeśli kochacie nutellę i truskawki, a nie macie czasu na bardziej skomplikowany poczęstunek, jak dobrze, że właśnie zajrzeliście na Moje Wypieki ;-). Wszystko tu jest proste, wykonanie jest ekspresowe, ale z jakim rezultatem! Ponadto truskawki naprawdę dobrze komponują się z nutellą. Całość dopełnia smaczne i kruche ciasto francuskie (najlepsze na maśle), i naprawdę nic się nie stanie jeśli poratujecie się w tym przypadku ciastem kupnym. W upały ciasto francuskie jest trudniejsze w przygotowaniu, więc będzie Wam to wybaczone ;-).
Caramel Stuffed Apple Cider Cookies
Chewy Chocolate Chip Oatmeal Cookies Recipe
Lofthouse Sugar Cookies Recipe
Snickerdoodle Cookie Recipe | Tara Stiles Eats
Nutella Filled Sugar Cookies
A few weeks ago a friend sent me an invite to join Pinterest.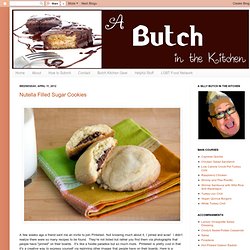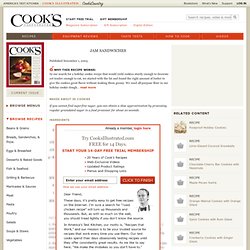 Jam Sandwiches
Published November 1, 2003. Why this recipe works: In our search for a holiday cookie recipe that would yield cookies sturdy enough to decorate yet tender enough to eat, we started with the fat and found the right amount of butter to give the cookies great flavor without making them greasy.
The Best Oatmeal Cookies Recipe
Cake-Inspirations | superlolita: sharkiebubbles: cutebronto: ...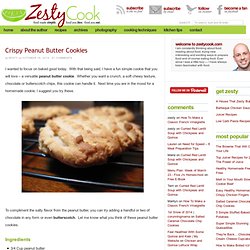 I wanted to focus on baked good today.
Crispy Peanut Butter Cookies
I love cookies, I think they are my specialty. These cookies have a secret ingredient and you would never know it was in there – except I'm about to reveal the secret: sweet potatoes!
Secret Double Chocolate Peanut Butter Cookies « greens, eggs & hamstrings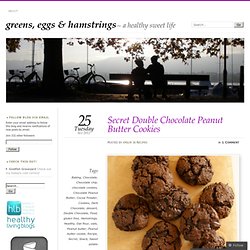 Crispy Oatmeal Cookies with Pecans and Chocolate Chips recipe from food52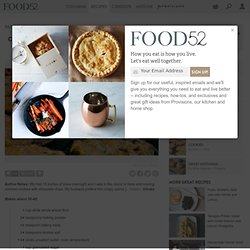 Author Notes: We had 18 inches of snow overnight and I was in the mood to bake and craving oatmeal cookies with chocolate chips. My husband prefers thin crispy oatmeal cookies with no chunks. I don't like raisins or cinnamon in cookies--I prefer the buttery caramel of Toll House cookies.
No-Bake Chewy Cookies and Cream Bars
Oh how I love a treat that can be whipped up in about 15 minutes. My boys and their buddies couldn't get enough of these Chewy Oreo Bars we had as an after school snack this week.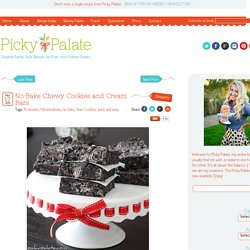 I'm here to praise two things--carrot cake cookies and the CCP team I've been coaching for the last three months.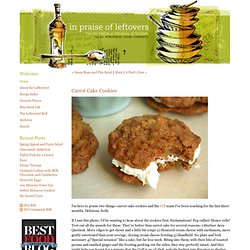 In Praise of Leftovers - iPol - Carrot Cake Cookies
Chocolate Chip Cookie Dough Truffles
Chocolate Chip Cookie Dough Truffles I've never liked chocolate chip cookies.
Caramel-Filled Chocolate Cookies Recipe from Pillsbury
A brownie by any other name…
Love brownies.
Fudge Drops: King Arthur Flour