Green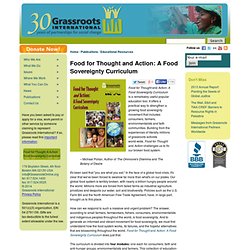 Food for Thought and Action: A Food Sovereignty Curriculum is a remarkably useful popular education tool. It offers a practical way to strengthen a growing food sovereignty movement that includes consumers, farmers, environmentalists and faith communities. Building from the experiences of literally millions of grassroots activists world-wide, Food for Thought and Action challenges us to fix our broken food system.– Michael Pollan, Author of The Omnivore's Dilemma and The Botany of Desire It's been said that "you are what you eat." In the face of a global food crisis, it's clear that we've been forced to swallow far more than what's on our plates. Our global food system is terribly broken, with nearly a billion hungry people around the world.
Food for Thought and Action: A Food Sovereignty Curriculum | Grassroots International
The World That Can Be/New Future
Env Policy & Conservation
Faith, Art and Farming
My girls, my girls! They are soooo ready to kid! Their kiddos are going to be available soon, stay tuned…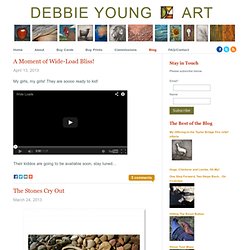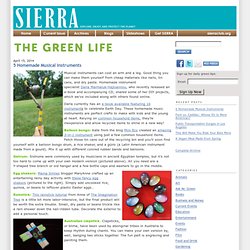 The Green Life: Tips for living well and doing good from Sierra magazine
During winter, you may find you have less motivation to add zing to your usual recipes, leading to a terrible food rut. But this winter will be different! Whether you partake in a gluten-free diet or not, these creative bread bowl alternatives will bring any dish to the next level. Use these different foods as bowls for soup, eggs, or salads, and kick off 2014 on a particularly gastronomic note. Bell pepper: Bell peppers are a great way to add some color and flavor to any meal, and now you can use one as a bowl. One of the more popular ideas in the blogosphere is a red pepper egg-in-a-hole, but if that doesn't immediately strike your fancy, try using it as a vibrant container for egg or chicken salad.
Healthy Schools Campaign
Indigenous Environmental Issues
OurWorld 2.0
Astronomy Calendar of Celestial Events 2011 - Sea and Sky
Stop Junk Mail, Block Unsolicited Mail, Opt-out of Unwanted Mail | Catalog Choice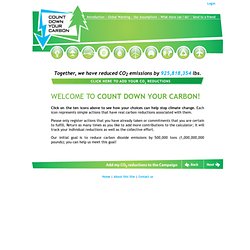 Together, we have reduced CO2 emissions by 925,818,354 lbs. Click on the ten icons above to see how your choices can help stop climate change. Each icon represents simple actions that have real carbon reductions associated with them. Please only register actions that you have already taken or commitments that you are certain to fulfill. Return as many times as you like to add more contributions to the calculator; it will track your individual reductions as well as the collective effort.
Count Down Your Carbon