Governance Issues & Strategies
Stanford Social Innovation Review : Opinion Blog : Twitter Diplo
Ever since young activists around the world started using Twitter and Facebook last year to organize massively successful pro-democracy protests against their governments—unemployed engineer Oscar Morales' 30-day Facebook campaign that turned out 14 million against FARC in Colombia was the first such mass-scale effort—the U.S. State Department has been sitting up, taking notice, and reaching out to join the party. In the days after last fall's presidential election, President Obama's social media team began organizing a nonprofit coalition of these cause-wired, global youth activists, inviting the most powerful to Columbia University last December for a conference cosponsored by Facebook, Google, MTV, and Howcast Media.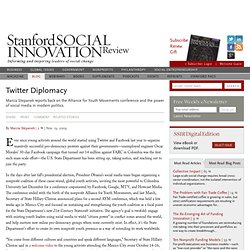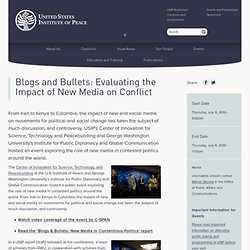 Blogs and Bullets: Evaluating the Impact of New Media on Conflic
The Center of Innovation for Science, Technology, and Peacebuilding at the U.S.
Governance and the Small, Religiously Affiliated Social Service Provider
The Citizens' Constitutional Forum Limited (CCF) is a non-governmental organisation (NGO) that advocates and educates for good governance, human rights, and multiculturalism in the Republic of Fiji. CCF works with women, youth, and other marginalised groups, as well as politicians and community leaders. CCF also networks with other local and international NGOs to share experiences and lessons learned on peace building, participatory democracy, human rights, and social justice.
Citizens' Constitutional Forum (CCF) | Democracy and Governance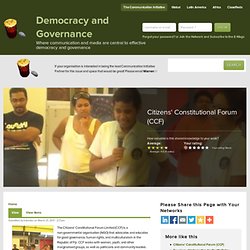 Building Up Congregations and Their Leaders
by Dan Hotchkiss The envelope please! Runner-up for Most Influential Book as rated by American clergy is …